Roy Carroll and Alan Smith sign one-year Notts County deals
Last updated on .From the section Notts County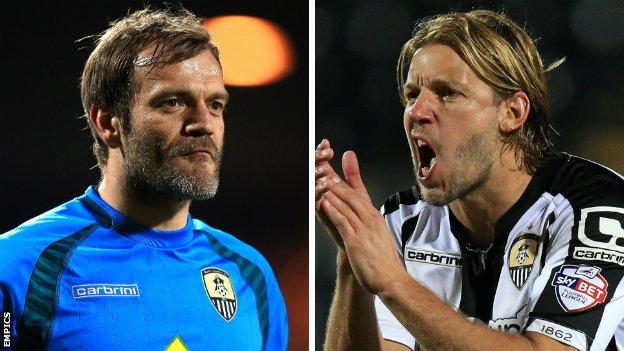 Goalkeeper Roy Carroll and midfielder Alan Smith will remain at Notts County after both signed one-year deals, while three players are in negotiations.
Hungarian striker Balint Bajner, fellow forward Garry Thompson and midfielder Gary Jones have been offered terms by manager Ricardo Moniz.
The club also say goalkeeper Kevin Pilkington and defender Mike Edwards are "in talks".
Nine players have been released, including captain Hayden Mullins.
Mustapha Dumbuya, Fabian Spiess, Greg Tempest, Cieron Keane, Brad McGowan, Drissa Traore, Elliot Whitehouse and Shaun Harrad are the eight other players to leave.