York City release striker Wes Fletcher after two seasons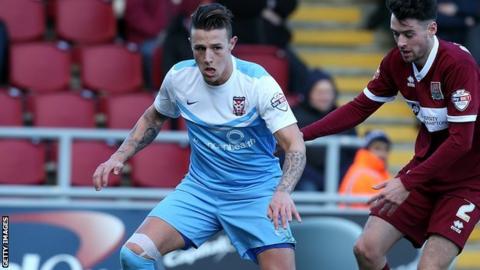 York City have released striker Wes Fletcher after two seasons.
The 24-year-old scored 16 goals in 61 league games for the Minstermen after joining from Burnley in June 2013.
The League Two side have also released midfielder Lewis Montrose, 26, and forward Ryan Jarvis, 28.
Goalkeeper Jason Mooney, 26, defender Marvin McCoy, also 26, and midfielder Lindon Meikle, 27, have all been made available for transfer after one season with the club.
They plan to hold talks with goalkeeper Michael Ingham, 34, and midfielders Josh Carson and Tom Platt, both 21, about new deals.
Manager Russ Wilcox will meet with defenders Femi Illesanmi, 24, and Daniel Parslow, 29, to discuss their futures in the coming weeks.