Premier League granted extra Europa League spot
Last updated on .From the section Football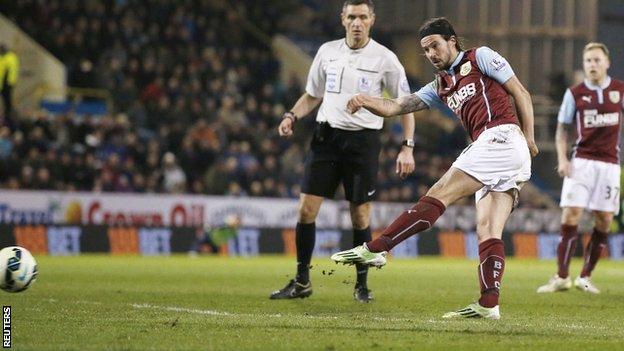 West Ham, Everton or Burnley could play in next season's Europa League after the Premier League was granted an extra place because of fair play.
England finished second in Uefa's Fair Play table, earning an extra spot in the first qualifying round.
That place will go to the team that tops the Premier League's fair play rankings, which is currently Liverpool.
The Reds could reach Europe via their league placing so the second, third or fifth-placed teams could join them.
West Ham, Everton and Burnley currently occupy those positions respectively in the latest fair play league.
Manchester City, who are fourth, also look likely to qualify for Europe via the Champions League.
In those standings, points are removed from teams for the number of yellow and red cards they receive, how positively they play, their respect towards opponents and the referee and how their club staff behave.
There are three games remaining in the Premier League with West Ham set to host Everton on the penultimate weekend.
As it stands, the teams that finish fifth and sixth in the Premier League are guaranteed a Europa League spot.
But that could drop to seventh if Arsenal win the FA Cup as they will hand over their Europa League place having all but reached the Champions League next season.