Europa League: Swansea boss Garry Monk has reservations

By Rob Phillips
BBC Wales football correspondent
Last updated on .From the section Football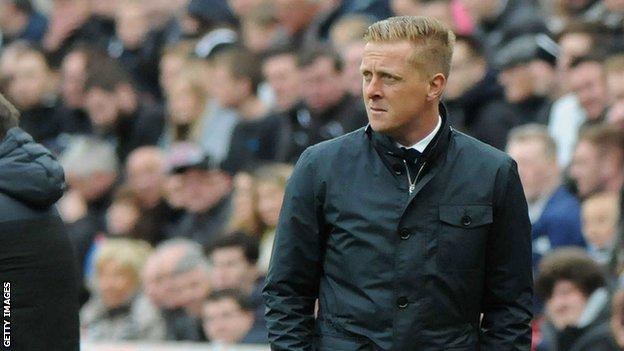 Swansea City manager Garry Monk says qualifying for the Europa League would be a mixed blessing.
The Swans played in Europe's second-tier competition in 2013-14 and could return if they finish seventh in the Premier League - they are currently eighth - and Arsenal win the FA Cup.
The Swans boss said: "I don't want to stop anything that could be exciting for the club or the players.
"But of course what comes with that is a lot of work in the summer."
He added: "I am very mindful of the experience we had last season of being in there and how it affected us."
Arsenal play Aston Villa in the FA Cup final, while Swansea are four points behind seventh-placed Southampton in the league.
"I don't know if I'll be cheering Arsenal on," said Monk. "I'll focus on Swansea and worry about that after.
"I am always pushing to win and finish as high as possible. If that takes us to somewhere else, so be it."
But Monk says he is especially wary of the effect a European campaign could have on his squad in what he considers a vital season, because of the lucrative new television deal that starts in 2016.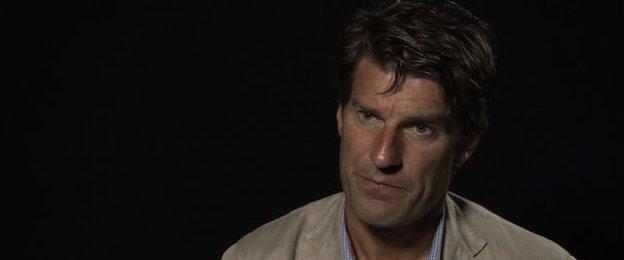 Monk was on the bench for the Swans' early Europa League ties at Malmo and Romanian side Petrolul Ploiesti in the 2013-14 campaign.
By the end of that season he had succeeded Michael Laudrup as Swans manager.
It was suggested the strain of Swansea's Europa Cup adventure put pressure on a relatively small squad and contributed to Laudrup's departure.
"I have already talked about a small squad, as it is," added Monk.
"Outside of those bigger clubs, it does affect the league form - especially with next season being such an important season because of the revenue at the end of that season with the TV money going up."
"The most important bit - and it will always be the most important to us - is the league."