Leeds United: Transfer embargo lifted after six months
Last updated on .From the section Leeds United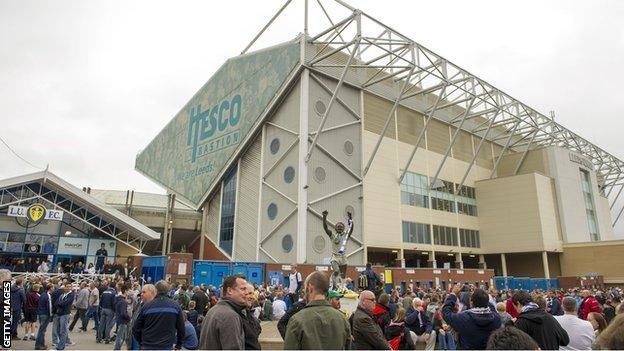 Leeds United have had their transfer embargo lifted after six months, reports BBC Radio Leeds.
To have had the embargo lifted, the Championship side will have needed to stay within an operating loss of no more than £3m, with a maximum of £3m of shareholder investment this season.
Meanwhile, Adam Pearson returns to Elland Road as executive director.
Pearson, who owns Super League side Hull FC, joined Sheffield Wednesday as part of their sporting committee in April.
He previously worked as a commercial director at the Elland Road club before leaving to buy Hull City in 2007.
"I'm here to assist Massimo [Cellino] as much as possible on all sides of the club and I'm really looking forward to it," he told the club website.
"I'll be like his right-hand man as executive director at the club, trying to get the club moving forward in the right lines and in tune with its supporters."
Cellino added: "Since I came back to Leeds, I have not stopped working, but Adam will help me now. I wanted him here at Leeds and I believe the working relationship will be positive."