Bastille star Chris 'Woody' Wood to drum in Plymouth Argyle crowd
Last updated on .From the section Plymouth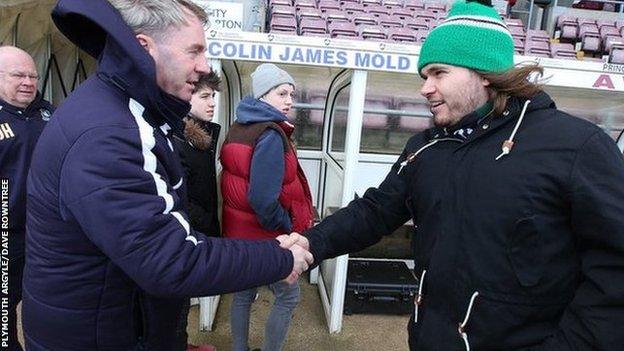 Bastille star Chris "Woody" Wood will be drumming in the away end as Plymouth Argyle go to Wycombe in their League Two play-off semi-final second leg.
Wood has been a match summariser on several occasions for BBC Radio Devon.
"I'm probably more nervous doing this than I was on the main Isle of Wight stage in front of 40,000 people," the 29-year-old said.
"I might have to get a helping hand from everyone nearby because there are one or two songs I don't know, having not been in the Devonport End all season."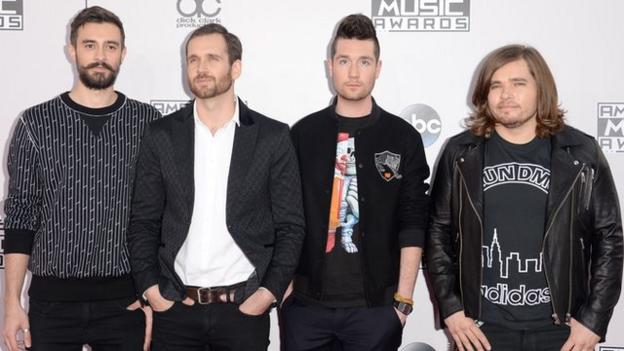 Bastille are a Brit Award-winning rock band, who were nominated for two Grammy Awards earlier this year.
Wood was approached by Plymouth club president Chris Webb ahead of the first game against Wycombe at Home Park.
"He mentioned there wasn't going to be anyone drumming at the away leg and it came up whether I wanted to do it, and obviously I was keen," he said.
"From what I've been told it's quite common for the drum to be passed around during the game, so I'm not against that idea. If someone else fancies a go they're more than welcome."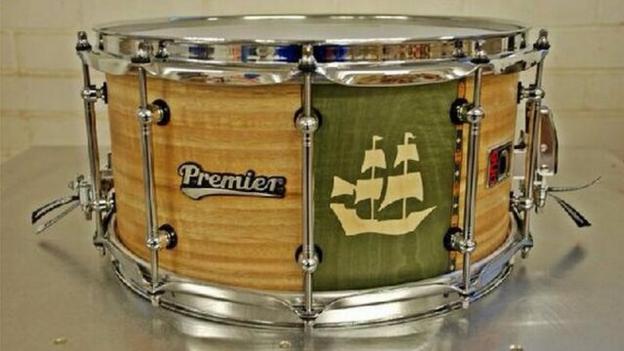 Wood first attended a match at Home Park when he was five years old, and had a season ticket until he moved away to university in Leeds at 18, where he met his band-mates.
If Plymouth succeed in beating Wycombe on aggregate, Wood will - like the title of Bastille's first single - be 'Overjoyed'.
It would mean a chance to go to Wembley to face either Southend or Stevenage, with a place in League One next season at stake.
"We (Bastille) were fortunate enough to support Muse two years ago and we did the Emirates, Etihad and Amsterdam Arena, but we didn't actually get to do Wembley. Obviously that's the dream for everyone," Wood added.
"Being heard at Adams Park with one drum won't be too bad, but we might need a full stage to be heard at Wembley - if they'll let me!"