Brighton: Antti Niemi leaves goalkeeper coaching role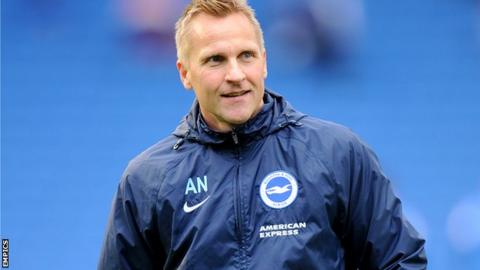 Antti Niemi has left his post as goalkeeping coach at Brighton to return to Finland for personal reasons.
The ex-Southampton and Fulham stopper, 42, joined the Seagulls last summer when former Finland international team-mate Sami Hyypia was boss.
"It was a hard decision because I loved my time at Brighton," Niemi said.
"But it was difficult spending so much time away from my family. We came to the conclusion that it would be too difficult to carry on."
He added: "I had been living there [Brighton] on my own for 12 months away from my wife and kids.
"I learnt so much during my time at the club and am extremely grateful that I had the opportunity to work with some terrific people."