Crawley Town receive more than 30 applications for manager's job
Last updated on .From the section Crawley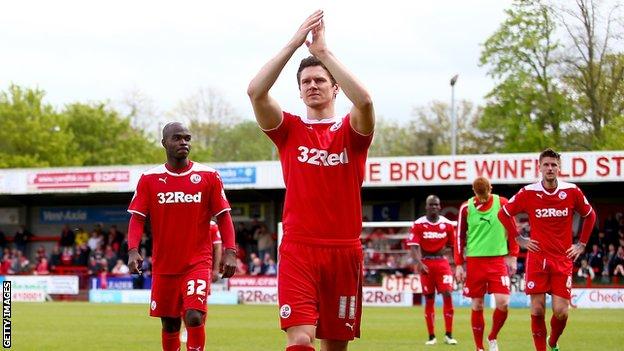 Crawley Town have had some "highest-calibre" candidates apply to become their new manager, according to chief executive Michael Dunford.
Dean Saunders took interim charge of Crawley in December, as Gregory was recovering from heart surgery, but was unable to save the club from relegation to League Two.
Saunders, 50, was appointed Chesterfield manager on Wednesday.
Dunford says the West Sussex club have received more than 30 applications for the vacant post but that the board of directors have "some specific criteria" for any new manager to meet.

"Some of these candidates offer a lot of experience in football management," Dunford told the club website.
"We are obviously disappointed to be preparing for League Two next season but we are determined to embrace the challenge positively and that will be reflected in our choice of manager.
"This is a very important period in the history of the club and we won't rush things.
"We hope to make an appointment some time next week, but if it takes longer then so be it."