Brad Friedel: Tottenham keeper to retire at end of season
Last updated on .From the section Tottenham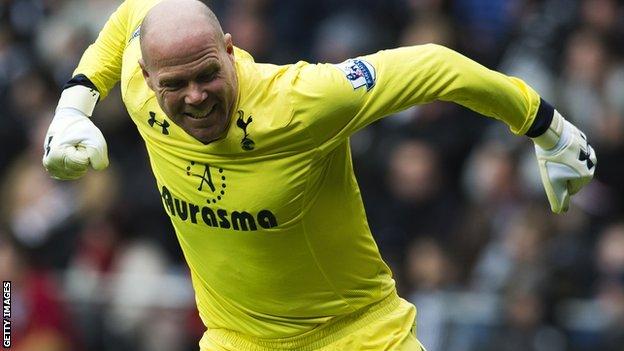 Tottenham goalkeeper Brad Friedel will retire at the end of the season.
Friedel, 43, moved to England to join Liverpool in 1997 and has also played for Blackburn, Aston Villa and Spurs.
If the American plays in either of Spurs' last two league games this season he will become the oldest player in Premier League history.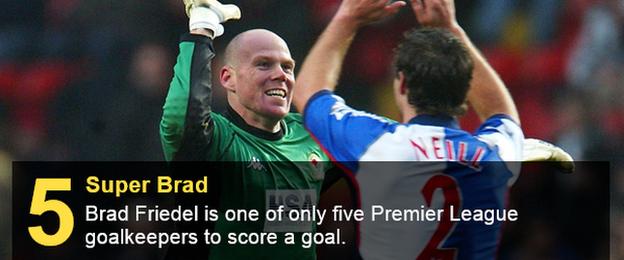 "I'm incredibly proud of what I've achieved in my career," he said. "When I first started the journey I never imagined it'd be this long."
Friedel, who will be 44 on 18 May, said he would miss the day-to-day interaction with team-mates and staff.
He added: "There really is nothing like it but my 44th birthday is here so I think it is a good time to call it a day."
Friedel holds the record for the most consecutive Premier League appearances - 310, between August 2004 and November 2012 - and is one of only five goalkeepers to score a Premier League goal.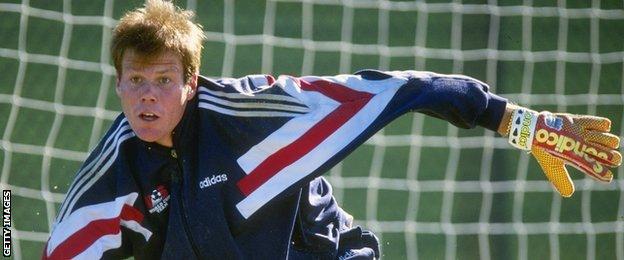 He joined Spurs in 2011 and already holds the record of being their oldest player. But he has not featured this season, with his last league appearance in November 2013.
Playing against Hull City or Everton would see him pass former Manchester City goalkeeper John Burridge's Premier League record of 43 years and 162 days.
"I've had a tremendous time here and met a lot of great people along the way," added Friedel, who has 82 caps for USA. "This is a wonderful football club and I feel honoured to have been a part of it for four years."
Friedel aims to complete his pro-coaching licence and will mix media work with a club ambassador role at Tottenham.