FA Cup final: What happened next to this season's giantkillers?
Last updated on .From the section FA Cup
From a giant-killing newsagent to Manchester United's lower-league tormentors, this season's FA Cup has been packed with memorable players, teams and moments.
On Saturday, Arsenal and Aston Villa contest the final, but what became of some of those who made the early rounds of this season's competition special? BBC Sport takes a look.
'Kids now wear Cambridge shirts - not Man Utd'
For many clubs outside the top divisions, a high-profile FA Cup run can provide much-needed funds to secure their short-term future, pay off outstanding debts or sign new players.
But for League Two Cambridge United, a £1m windfall for reaching the fourth round and taking Manchester United to a replay enabled them to invest in some vital stadium improvements - spruced up toilets and new tea bars.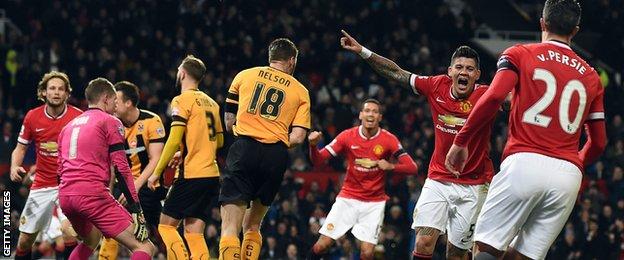 "A lot of the money from playing Manchester United we have put in a development fund," says U's chairman Dave Doggett.
"We're improving tea bars and toilets in each section of the ground, while we had not spent a substantial amount of money on the pitch for the last 10 years because we did not have the money, so that will be improved.
"The dressing rooms had not been revamped for 30 years, so we have been able to improve them too."
It is not just about home improvements, however, with Cambridge United's exploits potentially having a positive long-term effect on the club.
"The game against Manchester United really captured the imagination of the city," adds Doggett.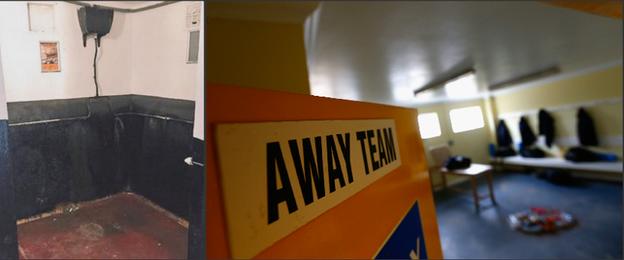 "The whole place came to a standstill and on the Friday night - the night of the home game - people were holding parties. It was like a royal celebration.
"However, it was not just about the night itself. In terms of raising the profile of the club, not just within the county but also worldwide, it had a massive impact.
"Now when we go around the soccer schools all the kids are wearing Cambridge United shirts, rather than Arsenal or Manchester United. The FA Cup has hooked in a new generation of fans.
"The team you follow when you're seven or nine is the one that will be your team for the future, so it is really good for the long term."
'Cup runs are great but don't pay the mortgage'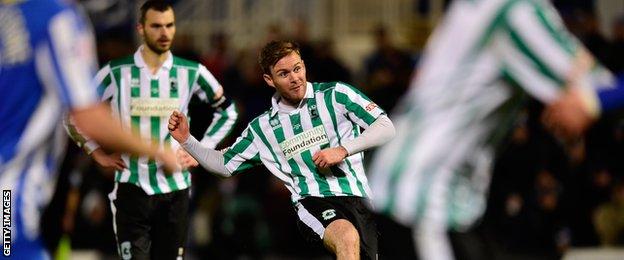 Not for the first time in their history, Blyth Spartans made the headlines with their FA Cup run - even gaining a famous follower on Twitter in the shape of former Real Madrid star Luis Figo.
The seventh-tier club captured the imagination of football fans throughout the world as they upset League Two side Hartlepool 2-1 in the second round in front of BBC cameras, briefly turning their players into celebrities.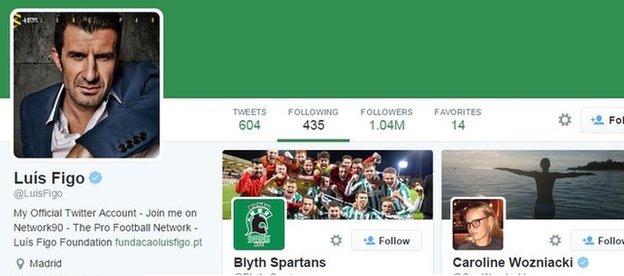 "It was ridiculous," says Stephen Turnbull, who scored Blyth's opener against Hartlepool before setting up team-mate Jarrett Rivers for a 90th-minute winner.
"After the game I had hundreds of texts and tweets. Social media just went crazy and my family's phone was ringing non-stop. I went to the pub after the game and the whole place just erupted in cheers. I had free drinks all night.
"It was just a little taste of what it must be like being David Beckham."
Blyth almost pulled off another shock in the third round as they led Championship side Birmingham 2-0 after 45 minutes, but the Blues fought back to edge through with a 3-2 win.
For Turnbull, though, it could prove to be his last experience of the FA Cup. The 27-year-old is set to swap his boots for life at sea as he trains to become a marine engineer.
"Next year, if we get to the third round, I won't be able to play in it because I'll be away at sea," he adds.
"I need to think about my career. FA Cup runs are brilliant but it doesn't pay your mortgage, your car or holidays.
"I've enjoyed an amazing season with Blyth and, if it is to be my last full season in football, it is not a bad one to end on, is it?"
"I got noticed because of the FA Cup"
While Turnbull's time on the pitch might be coming to an end, a career in football for his former Blyth team-mate Rivers is only just beginning.
The 21-year-old, who works part-time in a newsagent shop, was propelled into the limelight after scoring the winner against Hartlepool, catching the eye of a number of Football League clubs.
A trial at Oldham followed, before he was offered a contract at Blackpool, who will next season be playing in League One.
"There are a lot of good players in the lower leagues but you need a lot of luck to get noticed and the FA Cup really helped me to get noticed," says Rivers.
"This season was the first I had ever played in the FA Cup and it has definitely been the highlight of my career.
"Beating Hartlepool was special, although it is just a blur now, I can only remember everyone piling on me after I scored and almost fainting because I was at the bottom."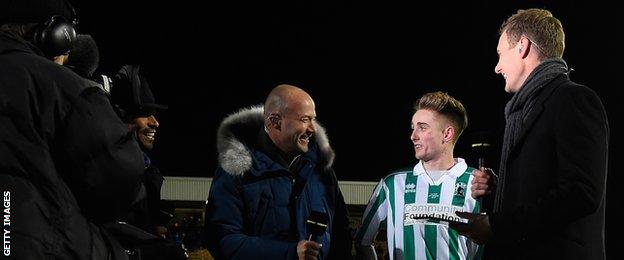 Signing for Blackpool represents a second chance for Rivers, having experienced the low of being cast out on to the football scrapheap as a teenager.
"A couple of years ago I was playing for Middlesbrough's youth team but I got released and I got a job in a factory," he adds.
"I quit after one day because it made me realise I did not want to do that for the rest of my life, so I have worked hard in football ever since."
Having been part of a giant-killing side, Rivers, who plans to continue working in his mother's newsagents until joining Blackpool for pre-season in late June, could find himself on the wrong end of an upset in next season's FA Cup, possibly even lining up against his former side Blyth.
Would that be the ball number he will want to see come out alongside Blackpool's?
"I know what Blyth can do so I don't know about that!"
'We lost players but there is a bigger picture'
The financial benefits of a good FA Cup run are clear to see but there can also be negatives.
Players, and managers, are put in the spotlight and inevitably catch the eye of clubs higher up the football food chain.
Worcester City, who beat Coventry 2-1 in the first round before losing to Scunthorpe 14-13 in the longest penalty shootout in FA Cup history, have seen their team defence dismantled since their exit.
Full-back George Williams joined League One Barnsley, defender Graham Hutchinson left for Conference Premier side Halifax Town and fellow centre-back Wayne Thomas departed in March to take up a coaching role at New York Red Bulls.
"If you are being selfish as a manager you would say that losing players is a negative aspect of doing well in the FA Cup," says Worcester manager Carl Heeley.
"But the bigger picture is that for these players the aspiration is to play league football. We won't jeopardise their chance to move on.
"The positive of that is when it comes to recruitment the track record is there for new signings that we keep our word."