Arsenal boss Arsene Wenger criticises Fifa for summer schedule
Last updated on .From the section Football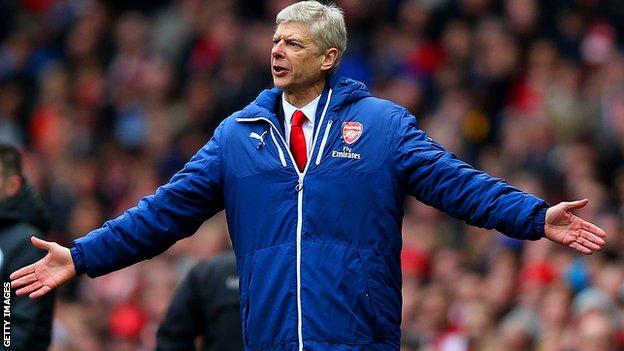 Arsenal boss Arsene Wenger has criticised Fifa for not considering the health of players in setting their international summer schedule.
The Gunners' season ends with Saturday's FA Cup final, before Colombia keeper David Ospina and Chile forward Alexis Sanchez depart for the Copa America, which begins on 11 June.
After the World Cup last year, Wenger says the tournament is "too much".
"I am really surprised Fifa authorised that," said the Frenchman.
"I'll watch [the Copa America], but with a little bit of fear.
"Sanchez has played 50 games for us and goes there again, having already played in the World Cup last summer."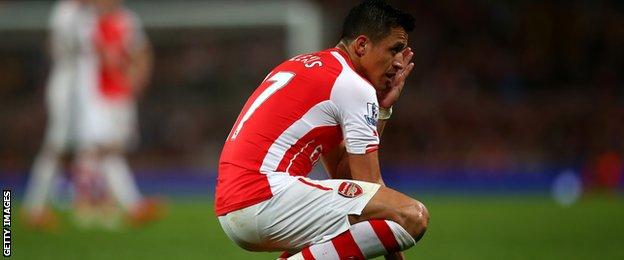 As well losing two players to the Copa America, which runs until 4 July, Wenger says several of his European internationals will join up with their respective national teams after playing Aston Villa at Wembley to take part in pre-season friendlies until 14 June.
The 2015-16 Premier League season also starts earlier than usual, with the first games taking place on 8 August,
It is a move Wenger says is "the wrong decision" and the Gunners boss is concerned his players will not have enough time recuperate before pre-season starts.
He added: "It is disappointing that Fifa speak a lot about the health of the players, but when you look at the competition that is organised, this Copa America, and look at the date of the start of the Premier League, it is not reasonable."