Sepp Blatter should step aside, says John Delaney

Last updated on .From the section Football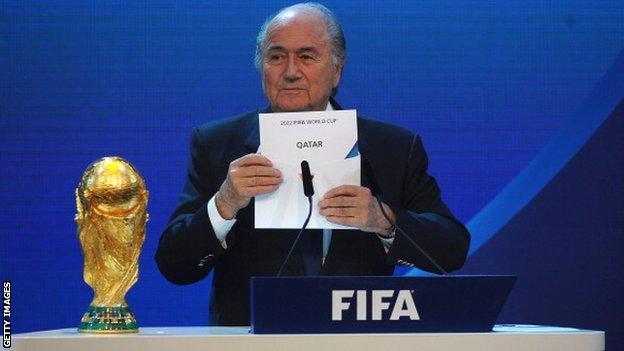 The Football Association of Ireland will vote against Sepp Blatter in Friday's Fifa presidential election, says chief executive John Delaney.
"Regardless of the good he claims to have done during his tenure, he has to recognise that Fifa has an incredibly bad brand image," Delaney told BBC Sport.
"We won't be voting for him."
England's and Scotland's Football Associations intend to support Prince Ali Bin Al-Hussein of Jordan - the only other candidate in the election in Zurich following the withdrawals of Luis Figo and Michael van Praag.
Delaney said the FAI will also back Prince Ali and that Blatter should step down for "the good of the game".
"If he was doing the right thing by football, which he says he cares and loves, then he should step aside and let somebody else come forward and improve the image of the world game," added Delaney.
"Uefa's image is very good, which is run by a good friend of mine Michel Platini.
"I can go to Uefa and ask 'can we increase the Euros from 16 teams to 24' which I did, they get that.
"You can talk to Uefa about 13 countries hosting the tournament 2020. It gets discussed and it gets done. But at Fifa you can't.
"Blatter has had a hell of a run at it. But surely he knows, in his private moments, he must know, that outside of the voting chambers, that the world, the football public, the players and supporters, want change."
"I have no problems telling anybody, telling the world now, that we will not be voting for Sepp Blatter.
"There is a permanent controversy at Fifa."
Blatter is expected to win another term with widespread support in five of Fifa's six continental regions.