Rangers set date for Mike Ashley requested general meeting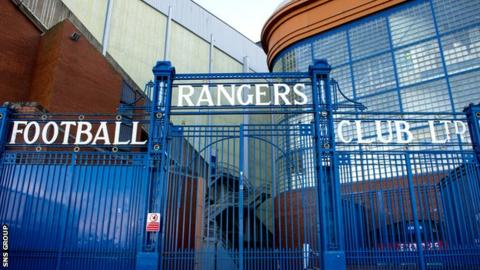 The Rangers board are to propose the possibility of removing voting rights of shareholders who own stakes in other clubs at a general meeting next month.
Following a request from Mike Ashley's MASH Holdings, the gathering will take place at Ibrox on 12 June.
Newcastle United owner Ashley has a 9% stake in Rangers.
MASH are asking for a vote on the repayment of a £5m loan from Ashley's Sports Direct "as soon as possible after the passing of the resolution".
MASH are calling for explanations to the following:
The Rangers board have added their own proposals:
To provide shareholders with a breakdown of the income received by Rangers Retail Ltd [in which Sports Direct have a 75% holding] and the payments it has made to the club.
To consider removing the voting rights of shareholders who own stakes in other clubs, which contravenes the SFA's dual ownership rules.
Also calling for an ordinary resolution to "ensure that the contractual arrangements between the club and Sports Direct are renegotiated on a basis that is fair and reasonable to both parties".
On taking over as Rangers chairman last week, Dave King said the £5m loan from Sports Direct was unlikely to be paid back soon, describing the resolution as "a non-event".