Council of Europe wants more done to tackle fan violence
Last updated on .From the section Football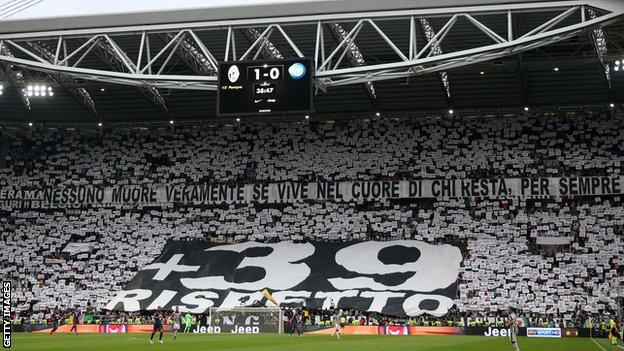 The Council of Europe has urged its 47 members to step up efforts to combat spectator violence on the 30th anniversary of the Heysel disaster.
The human rights body is revising a European Convention on how to deal with the problem, including safety at venues and improving cross-border policing.
Council of Europe secretary general Thorbjorn Jagland hopes all members support the convention's revisions.
"Violence still occurs, and more needs to be done," Jagland said.
"I look forward to new measures promoting security inside and outside event venues."
Thirty-nine football supporters died and 600 were injured at the Heysel Stadium in Brussels before the 1985 European Cup final on 29 May between Liverpool and Juventus.