Ipswich Town: Mings & Bishop must 'do what is right'
Last updated on .From the section Football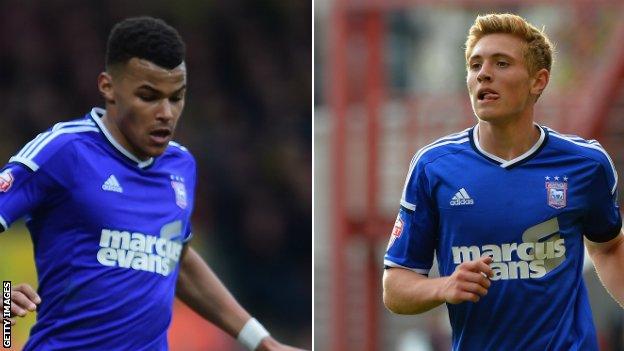 Winger Paul Anderson has urged Ipswich's highly rated youngsters to think carefully about their long-term future before making any move.
Defender Tyrone Mings, 22, and midfielder Teddy Bishop, 18, are both being linked to Premier League clubs.
"If they think moving is right, do it because you might never get in that position again," said Anderson.
"If your heart's with Ipswich, and if you think you'll progress better with Ipswich, then do that."
Anderson made the move from the Championship to the top flight as a youngster, joining Liverpool from Hull in 2005.
He never made a Reds first-team appearance but the 26-year-old told BBC Radio Suffolk: "Fans might hate me for it, but if I was in that position at a young age again, I would sign for a bigger team in the Premier League and try to get loaned back to Ipswich.
"Nothing changes other than you've signed a nicer deal and in a year's time you might get the opportunity to play at a big Premier League team."
Anderson made 38 appearances for Town last season, scoring in the club's play-off semi-final first leg against Norwich, but is out of contract this summer.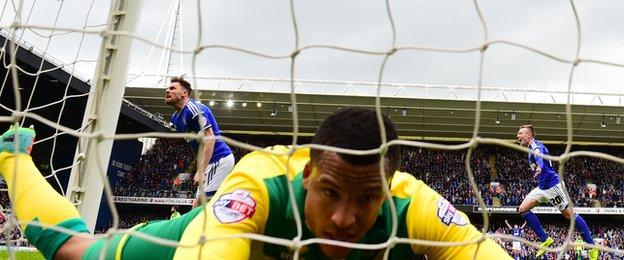 He is yet to receive an offer from the Portman Road club, but says his preference would be to stay in Suffolk.
"I'd love to be here but I'm also in the position where I'm a free agent," he said "There may be some clubs that can offer me a nicer deal, but it doesn't come down to that.
"I want to be happy and if Ipswich can offer me the best deal all round, not just talking about financial as I'm settled here, they would be my preference."