Caf says it supports Fifa reforms
Last updated on .From the section Football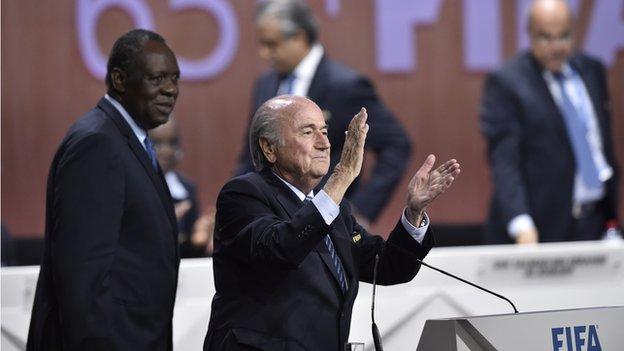 The Confederation of African Football (Caf) has said it is has "taken note" of Fifa president Sepp Blatter's resignation and "supports reforms".
On its website Caf said it would "cooperate in safeguarding the moral and ethical values" of football.
Blatter's decision comes as the FBI investigates him and other Fifa officials over alleged corruption.
Caf president Issa Hayatou had supported Blatter, who had long courted African support and its 54 votes in the Fifa congress by investing in stadiums and football facilities on the continent.
"What made us support Sepp Blatter, is that he has truly helped the African continent," Hayatou said.
"By allocating this 2010 World Cup (to South Africa), by the various training courses he organised, by the various sporting facilities constructed. All of this rallied the continent to support his cause."