Jack Collison desperate to play after Peterborough move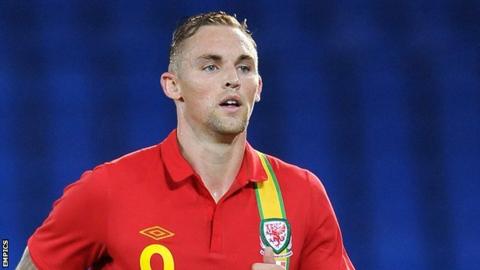 Jack Collison says he is desperate to get back to playing football following his recent move to Peterborough.
The 26-year-old joined Ipswich Town on a short-term deal in September but has not played a competitive game since May 2014 because of a knee injury.
"I am desperate to get around the football environment again," he told BBC Radio Cambridgeshire.
"It is great to be back. It is a bit of a fairytale story as this is where I began my professional career."
Having failed to make a first-team appearance for Ipswich, Collison says he took a step back from the game in order to ensure he came back stronger,
The Wales midfielder, who spent seven years with Premier League side West Ham, says he now has a better understanding of how to manage his fitness.
"Although pre-season is pretty tough, it will be nice for me to get my head down and get some more fitness under my belt," Collison said.
"I am fortunate enough in some ways to have had the injury as I know my body now and I had pushed it a little far.
"It was the hardest decision in the world to make the decision to take a step back from doing something you love.
"Now I am glad I have done it because I feel fantastic and ready to go, I feel better then I have for two or three years."