Fifa officials must be punished severely if guilty - Chris Coleman
Last updated on .From the section Football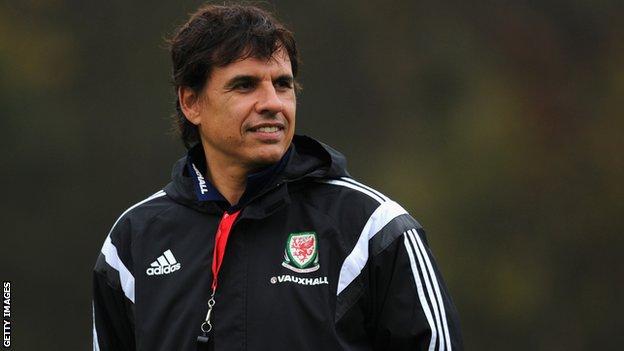 Wales boss Chris Coleman says there is no place in football for anyone at Fifa found guilty of alleged corruption.
The US has launched a wide-ranging criminal case that has engulfed world football's governing body and led president Sepp Blatter to resign.
Former vice president Jack Warner has now said he will reveal all he knows about corruption at Fifa.
"The people who are in question, if they're guilty, then they need to be punished severely," said Coleman.
"If there are people at the top level, who are guilty of what they have been accused of, then they need to be punished severely - the maximum - because that is unforgivable."
Warner is one of the 14 people charged by the US over alleged corruption at Fifa.
Another top Fifa official and key witness, American Chuck Blazer, has admitted accepting bribes.
The US justice department alleges the 14 people charged worldwide accepted bribes and kickbacks estimated at more than $150m (£97m) over a 24-year period.
Four others have already been charged, including Blazer.
Swiss and US authorities are also looking at corruption claims around the bidding processes for the 2018 and 2022 World Cups.
Speaking ahead of Wales' crucial Euro 2016 qualifier against Belgium next week, Coleman says there is no room for any wrongdoing at Fifa.
"We always talk about fair play in football, it's an honest game, and the majority of people are honest who are in it, and they're in it for the love of football," said the 44-year-old.
"Most people in football are good people... If those guys who are in positions of power have abused that power then they need the maximum punishment, that's for sure."