Malawian football fan dies following assault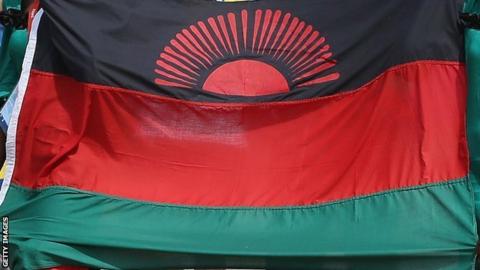 A Malawian football fan assaulted in post-match violence has died in hospital in Blantyre after succumbing to serious head injuries.
Godfrey Mwale, who was a 24-year-old college student, was attacked about 500m from the Kamuzu Stadium on 10 May.
The incident happened as violence spilled over to the streets following a Super League match involving Surestream FC and Malawi Defense Force side Red Lions.
Mwale suffered acute hematoma as a result of head trauma and swelling of the brain, according to Dr Patrick Kamalo.
Trouble flared after Red Lions players assaulted referee Borniface Chipinga following the final whistle, angry with him for a penalty he awarded to Surestream in the dying minutes. The game ended 2-2.
Surestream fans responded by smashing Red Lions' team bus and soldiers were called to the scene from a nearby army base.
Super League of Malawi (Sulom) fined Red Lions US$8,280 and suspended eight of their players and a team doctor involved in the assault of referee for six and 12 months respectively.
However no criminal case was opened for the assault of Mwale and now following his death the Football Association of Malawi (FAM) has in a statement called for an investigation.
"FAM calls upon the relevant authorities; The Malawi Police Service and Malawi Defense Force, to investigate further into the incidents that led tot the loss of life as well as injuries to score of football fans during the Surestream/Red Lions match and bring perpetrators to justice", read part of the statement.
Sulom vice-president Daud Suleman said FAM is saddened by the death of Mwale and called for concerted efforts to fight violence and hooliganism.
"This is the time that we should all come together, bang heads and find the way to deal with this problem from the grassroots," he said. "We are creating tears and fear and that is not what football is all about", lamented Suleman.
It is the second death from football violence in Malawi in two years and Sports Minister Grace Chiumia wants more to be done to tackle the problem.
"The fine handed to Red Lions is too little to stop football hooliganism and as government we want to see justice take place. Elsewhere if a team behaves the way Red Lions did then it is banned," she said.