How Barca influence has helped England's Lucy Bronze
By Alistair Magowan
BBC Sport in Moncton
Last updated on .From the section Women's Football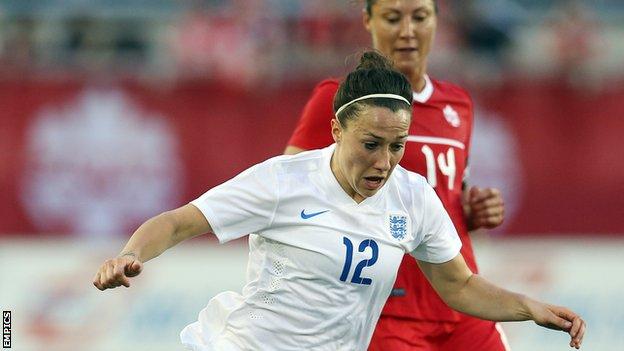 Women's World Cup on the BBC
Dates:
6 June-5 July.
Coverage:
Every match live on the BBC. All games online with selected matches on BBC Two, BBC Three and Red Button. Catch-up via BBC iPlayer. Every England game on BBC Radio 5 live. Live text commentary of every England game via BBC Sport website.
The man who was the architect in developing the likes of Barcelona's Lionel Messi and Andres Iniesta could play a part in England's success at the Women's World Cup.
Rodolfo Borrell taught some of the newly-crowned Champions League winners during a 13-year career at the Nou Camp but since he joined Manchester City as a global technical director in 2014, he has been passing on his secrets to the club's women's contingent.
Defender Lucy Bronze, 23, is one of five Manchester City Women players, including captain Steph Houghton, who are part of England's squad in Canada.
"Nick Cushing is our manager and he coaches us really well but Rodolfo is now the head of the academy and does some of our sessions," Bronze, who is approaching full fitness after an early season knee operation, told BBC Sport.
"He tells you the simplest things that make so much sense.
"To some people who don't play football it might not seem a lot but he gives us coaching tips that you might not even think about or another coach might two months to get across to you."
Bronze is appearing at her first major tournament for England, who kick off their World Cup campaign against France in Moncton on Tuesday, and is wary of giving away her secrets.
But when pressed, she is certain she will not be wasting energy because of Borrell, who was brought to England as a Liverpool academy coach by Rafael Benitez in 2009.
"He's got a big thing where you run towards a player and then check back to create space. He says it's such a waste of energy," the former Liverpool and Sunderland defender continued.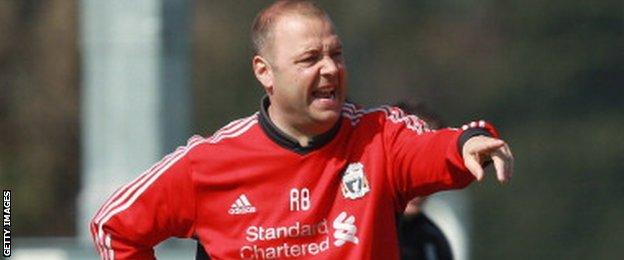 "Everyone had always taught me to do that but his theory is that the defender will either stand still or follow you anyway, so let's do it another way.
"No one has ever told me that before in my whole life, and this is coming from a guy who has coached Messi. It makes sense when you watch Barca; people might say they play off the cuff, but other ways of finding space mean that you conserve your energy for other things."
Judging by the last time England played France in a major tournament, they might need that extra zest come Tuesday.
England were dumped out of Euro 2013 after a 3-0 mauling in their final group game, which proved to be previous boss Hope Powell's last match in charge.
Bronze watched from the substitute's bench on that evening in Sweden as France dominated the game with the pace of Elodie Thomis and the guile of Louisa Necib combining to devastating effect.
France also beat England on penalties in the 2011 World Cup quarter-finals.
But Bronze, the 2014 PFA Women's Player of the Year, says Mark Sampson's side should not fear opponents who are ranked third in the world, three places above England.
"I don't think we're that far apart from France, results say they have beaten us but we have been unfortunate with some of them," said Bronze, who can who can play right-back or centre-back.
"They have a few threats which a few countries outside of Europe are not aware of but we know what their better players can do.
England Women's World Cup Group F fixtures
9 June:
v France, Moncton
13 June:
v Mexico, Moncton
17 June:
v Colombia, Montreal
"We can't have any fears, it's just about doing it on the day. The game in the Euros was a very different game in terms of what the teams need to do this time.
"We don't need to win but if you beat a team which is one of the favourites, it sends out a message for other teams to be aware of you.
"If we beat France, what's to say we can't beat anyone else?"
Bronze's fearless attitude is in keeping with her middle name, which is a result of her father's Portuguese heritage.
She was born on the Holy Island of Lindisfarne, situated off the north east coast of England, which is home to about 200 people and reachable only when the tide is low.
In Portuguese culture people take on their mother's maiden name as one of their own, and she has followed the tradition.
"My mum's family are the Toughs from Holy Island, so I could double barrel it and have it on my shirt as Tough Bronze," she laughed.
"Everyone has asked why I don't do it but it's only my middle name and I only lived there as a baby."
Despite her recent injury, Bronze has no concerns about playing the tournament on artificial turf.
And she also shrugs off the 1-0 defeat by hosts Canada in England's final friendly.
"Playing Canada was probably the best thing we could have done and maybe getting beaten wasn't such a bad thing because the whole crowd was screaming for them," she added.
"They were booing us too, so that is the worst atmosphere we will play in. The way we played, we know we can improve rather than having a pedestal that we have to maintain."