Roy Hodgson 'close' to becoming Republic of Ireland coach in 2007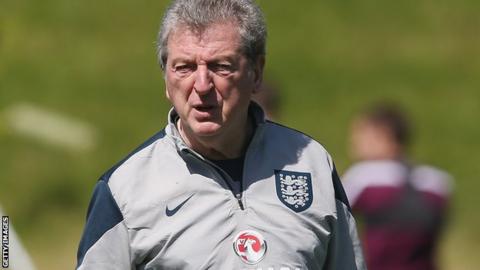 England boss Roy Hodgson almost took charge of the Republic of Ireland before joining Fulham eight years ago, according to ex-England coach Don Howe.
Hodgson's England face the Republic on Sunday - but he could have succeeded Steve Staunton as Irish coach in 2007.
"Roy was close, very close, to taking charge," said Howe, who was part of a task force to find the new manager.
"Everything seemed to be on target but just as it looked like coming together, Fulham came in and snapped him up."
Having already coached Switzerland and the United Arab Emirates, Hodgson had just finished a spell in charge of the Finland national team when the Republic vacancy arose in 2007.
"I said from the start then that he was the man we needed, he knows all about management and coaching at the highest level, he knows what is needed for tournament football and he was the ideal fit," Howe, 79, recalled.
"I couldn't blame Fulham or Roy - it was a great opportunity for him and it was a huge success for both manager and club."
Hodgson, 67, took Fulham to the Europa League final in 2010 and later managed Liverpool and West Brom before being appointed England boss in May 2012.