Copa America: Ten reasons to watch South American tournament
Last updated on .From the section Football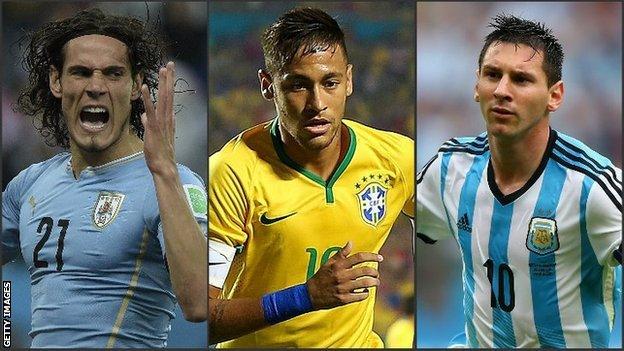 Copa America 2015
Venues:
Eight cities across Chile
Dates:
11 June to 4 July
Coverage:
Video highlights including every goal online and on the BBC Sport app (UK only)
Big names, big games, forgotten faces and tomorrow's heroes await as the Copa America kicks off in Chile on Thursday.
Until 4 July the 10 South American nations, plus guests Mexico and Jamaica, will be contesting the 44th edition of the continent's championship.
BBC Sport brings you 10 reasons to follow the action.
This is where the stars come out to play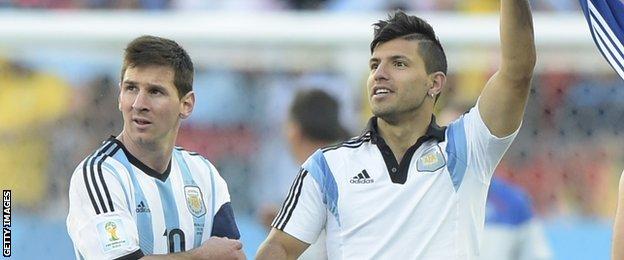 Luis Suarez, still serving his suspension, will not be seen at the Copa. But his partners in the Barcelona forward line certainly will.
Neymar will captain Brazil, and Lionel Messi will lead Argentina alongside Manchester City's Sergio Aguero and company.
Real Madrid's James Rodriguez will be there for Colombia and Paris St-Germain's Edinson Cavani for Uruguay. The cast list is dazzling.
Recently the idea of a European breakaway World Cup was floated. Can you imagine how much it would miss all of these names?
History
The Copa is the world's oldest continental competition. It began in 1916, and was often held annually in the early years.
It promoted a rapid rise in playing standards, and can clearly be seen as a key event in the build-up to the first World Cup in 1930. The tournament, then, is a huge part of football's heritage.
Strength in depth
In the Copa's 99-year history, this could well be the tournament with the strongest field. In contrast to the club game, national team football in South America is living a healthy moment.
Colombia have just enjoyed their best World Cup, as Paraguay did in 2010 and Ecuador in 2006 - and Chile have just had their best two bar 1962, when they were the hosts.
There are few minnows about. Indeed, in the last two World Cups only one South American side (Ecuador last year, and by a narrow margin) have failed to make it out of their group.
Unpredictability
Copa America 2015

Group A
Group B
Group C

Chile

Argentina

Brazil

Mexico

Uruguay

Colombia

Ecuador

Paraguay

Peru

Bolivia

Jamaica

Venezuela
There are two explanations for the fact the Copa can be difficult to forecast. One is the format of the competition; eight of the 12 teams qualify for the knockout phase, where, this year, extra time will not be played in the quarter or semi-finals.
There is room, then, for what Paraguay did in the last Copa four years ago, when they reached the final without winning a single game.
The other factor is the place of the tournament in the calendar. After a year of friendlies, the Copa kicks off a new cycle of competitive games. Most sides are mainly concerned with whipping a team into shape for the next set of World Cup qualifiers, due to start in October.
There are plenty of new coaches, who so far have had very little time with their players. This is not like the World Cup or the Euros, where teams have qualified and built towards the tournament. In contrast, the Copa has plenty of half-cooked sides, going into the competition with little preparation behind them.
Manageable size
The World Cup has 32 teams. The Euros keep growing.
There is something to be said for the shorter, smaller tournament. With 12 teams and lasting just over three weeks, the Copa can be followed without it taking over your entire life.
Pressure on the big three
Teams in the Copa are divided into three groups, and there is an obvious hierarchy of favourites - Argentina and Brazil plus the home side. In this case there is special pressure on all three.
It falls on Chile because they have never won the trophy - unlike Bolivia, Colombia, Peru and Paraguay. This is seen as the best team in Chile's history and, unlike most, they have specifically prepared for the Copa. How will they cope with the burden of expectation?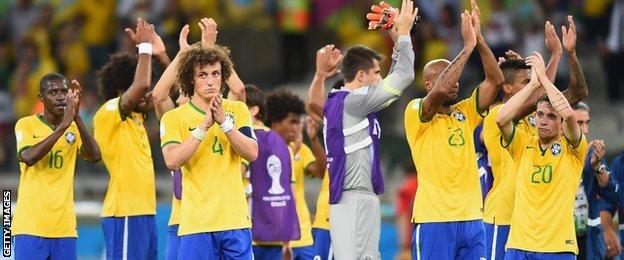 Coach Jorge Sampaoli saw at first hand the damage home 'advantage' did to Brazil last year as they were thrashed 7-1 by eventual winners Germany in the semi-final, and ever since he has been thinking of ways to avoid the pitfalls the 2014 World Cup hosts fell in.
It falls on Argentina because they are having to endure a wait of their own for a senior title. The last one was the Copa of 1993. There is not a lot of experimentation in coach Gerardo Martino's squad - 14 went to the World Cup, and another two were in the 2010 party. This generation are running out of chances to lift some silverware.
And it falls on Brazil because the World Cup left a huge stain on their carpet. Nothing that happens in Chile will wash the stain out. Under Dunga they have won their first eight friendly matches - but all that will be forgotten if they have a poor Copa. A good performance would be the first step towards regaining some of their prestige.
Attacking balance
Tournaments often find a tone, which can have a tendency to hang over all the matches. In the last Copa, played in Argentina four years ago, defences came out on top. This Copa has the potential to produce something much less attritional.
In 2011 Argentina had yet to find a way to harness the talents of Lionel Messi. Neymar was a callow youth, still in the early stages of development.
James Rodriguez was with Colombia's Under-20 side - and as soon as he was promoted the senior side started to get full value for their generation of strikers. Ecuador were a mis-selected mess in 2011. All these teams would clearly seem to have more attacking firepower to offer this time round.
Atmosphere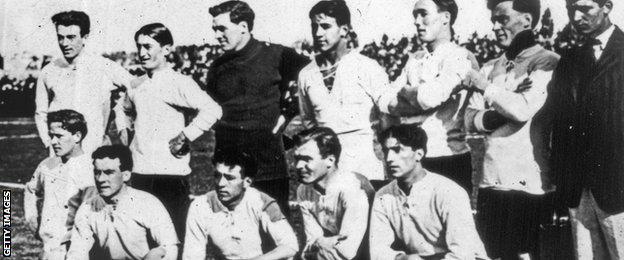 Only a few years ago there were Copa America games where there were more police than spectators in the stadium. Matches involving the hosts would sell out. Others attracted very little interest.
That has changed. The continent has become richer. More people can travel. Last year's World Cup was a South American party. The Colombians travelled in huge numbers while Argentines and Chileans took advantage of the proximity to drive over the border.
The Copa does not have the same pulling power. But it can still move people. The 2011 Copa gave the first signs of what was to happen in the World Cup.
There were travelling fans in Argentina and there will be travelling fans in Chile. Almost all the matches are sold out, and so the atmosphere in the stadiums should be something to relish.
English-based players
The inclusion of Jamaica helps, but does not entirely explain why this Copa has the biggest English-based contingent in history.
Amongst those who played in England last year are six of the Argentina squad, four Brazilians and Colombians, three each from Chile and Ecuador, two from Uruguay and one from Venezuela.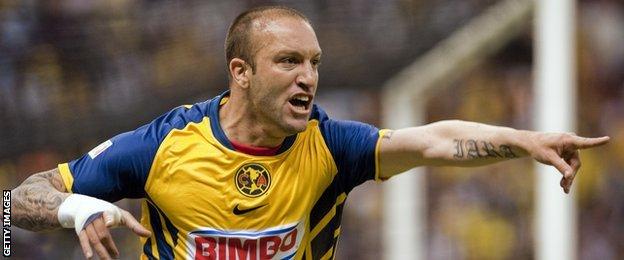 There are also plenty of names (five alone in the Chile squad) of players who have left the Premier League.
The Copa, then, is a chance for English fans to follow their heroes - and perhaps reacquaint themselves with long-forgotten faces.
Burnley fans can catch up on their one time goalkeeper Diego Penny of Peru, while Manchester City supporters need ask no more what became of Argentine-born striker Mathias Vuoso - he is representing Mexico.
A cracking opening game
Usually the Copa kicks off with a match between the hosts and Bolivia - picked to get the home side off to a winning start. Often the Bolivians fail to read the script, and hang on for a dogged draw.
This time, though, Chile have to wait until the third game to have a go at Bolivia. First up on Thursday are Ecuador, opponents who carry a much bigger threat.
Chile coach Sampaoli is worried by the pace of the Ecuadorians on the counter-attack - a point well made on Saturday when, with Swansea's Jefferson Montero on fire, Ecuador saw off a decent Panama side by a 4-0 margin.
Chile, true to their style, will look to carry the game to opponents who can break at great speed. It is a classic clash of styles, and promises to get the 2015 Copa off to an enthralling start.