Harry Redknapp: Former QPR and West Ham boss joins Twitter
Last updated on .From the section Football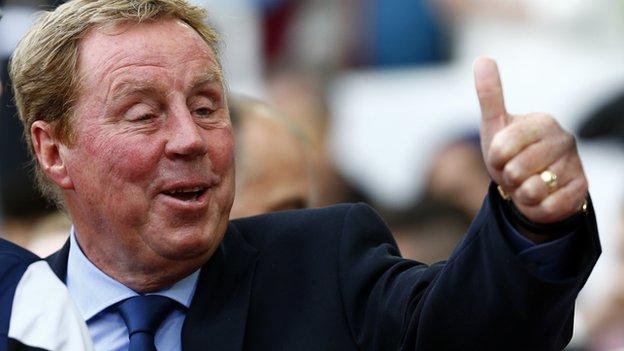 Former Queens Park Rangers manager Harry Redknapp has joined Twitter with a tongue-in-cheek response to criticism at a West Ham fans' forum in 1996.
Redknapp, 68, last year said the social media platform "doesn't interest me".
But with his second post, the ex-West Ham manager highlighted an exchange with a fan who criticised his selection of Frank Lampard, who was then 18.
"That West Ham fan was right, Frank Lampard was no good as a player after all," wrote Redknapp.
Lampard, who was sat in on the exchange 19 years ago, went on to make 618 Premier League appearances, while Redknapp managed a further four top-flight clubs before leaving QPR in February.
In joining Twitter, he follows managers such as Southampton's Ronald Koeman, Barcelona's Luis Enrique, Swansea City's Garry Monk and ex-Real Madrid coach Carlo Ancelotti.
The former Tottenham boss has gathered around 88,000 followers, some way short of the record set by American TV star Caitlyn Jenner, who reached a million followers inside four hours last week - setting a world record.
But his move on to social media has sparked some confusion as during investigations for tax evasion in 2012, Redknapp told police he could not use a computer, did not know what an email was and had never sent a fax.