Malcolm Crosby: Gateshead manager begins player talks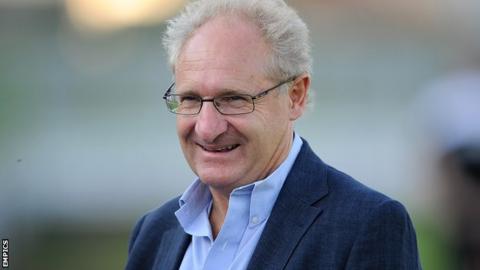 New Gateshead manager Malcolm Crosby says he has already started speaking to out-of-contract players following his appointment last Friday.
Delays to the appointment of new owners and then the new manager have seen those players forced to wait for new management to discuss their futures.
However, both ownership and managerial appointments have now been completed.
"I've started the process this morning, there's a lot out of contract," Crosby told BBC Newcastle.
"There are 22 players on that list but it's part and parcel of the job, I've got to get on with it and try to sort it out."
Owners Richard and Julie Bennett left the appointment of a new manager to outgoing chairman Graham Wood, who continues to oversee the passing on of the club to the couple.
They have confirmed the budget will remain the same as last season for new boss Crosby, with finance available for investment in the staff if required.
"I don't want to make too many changes - the players who got Gateshead here have done well," Crosby added.
"There's good experience there, and obviously when a new manager comes in it's a different voice, different ideas and hopefully that will pay off."
Crosby does not have any experience at non-league level, but he continued: "I know a lot about it and watch a lot of Conference games.
"I've got knowledge and it's a good, tough league. A lot of good clubs, big clubs, have found it hard to get out of it."
Wood and Crosby have enjoyed a working and personal friendship since the pair were involved with Gateshead's north east neighbours Sunderland in the 1990s.
Former Black Cats vice-chairman Wood was at Roker Park during Crosby's spell as manager, the highlight in a run to the FA Cup final in 1992.
"I've known Malcolm for many years," Wood added. "It's always been a thought in my mind, he's a great coach and has many admirers in the game for his skills.
"It's someone I've thought about on each occasion, he's usually had a job but this time he decided to leave it and come to the club."