Mark Wilson backs PFA Scotland scheme to help jobless players
Last updated on .From the section Football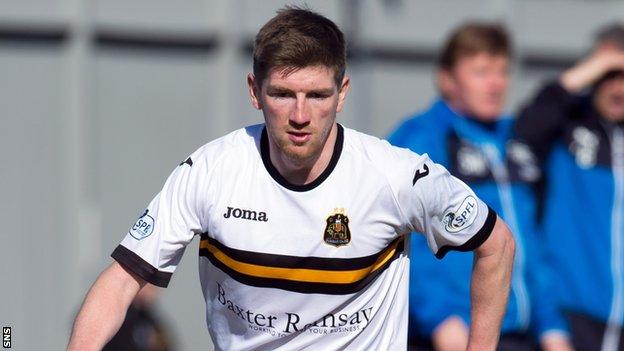 Former Celtic and Dundee United defender Mark Wilson hopes a new scheme will help ease the summer worries for players in Scotland without a club.
Backed by players union PFA Scotland, it is designed to find new clubs for out-of-work players.
"The summer is a worrying time where you are sitting from the end of May to probably well into July waiting for an opportunity to arise," said Wilson.
The union will attempt to match released players with new clubs.
"The PFA are great at looking after their players and they have put on this scheme for players to come along for the week from Monday 22nd to Friday 26th and then with an exit trial game on the 27th," Wilson told BBC Scotland.
The 31-year-old, who is studying for his coaching badges, is himself without a club after being released following four months with Dumbarton.
"A lot of the time us footballers are dressed up to be in the 1% who are multi millionaires who can sit back and relax," he said.
"We are no different from anyone in the public who would be the same if they were out of work."
Wilson thought the DPS Group Player Showcase would help "hundreds" of players who will be looking for new clubs and also open up opportunities outside of football.
"It affects the younger guys more than the older ones, but there's going to be lots of guys out there looking for jobs," he said.
"It gives the players an opportunity to showcase their skills.
"Managers and scouts come along, have a look and, if they are interested, they get a second chance to go to a club.
"The sponsors have put on the educational side of it that lets these people realise that there might be something other than football to keep them occupied."