Scottish Football's potential switch to summer examined
Last updated on .From the section Scottish
The results of a BBC Sport survey are in and Scottish football is largely willing to discuss moving its season to summer.
However, moving dates interferes not only with clothing choices but traditions. Such a change would divide opinion and impact on finances, timescales... and even hot drinks.
The positives
Game on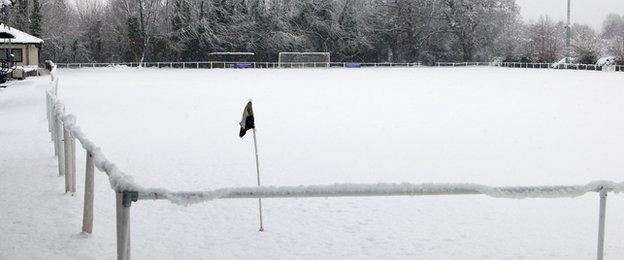 Scotland is home to the most postponed match in British history - Airdrie and Stranraer's Scottish Cup match in 1963 was put back 33 times.
Scotland is also home to the second-most postponed match in British history - Inverness Thistle and Falkirk saw 29 games cancelled in 1979.
You get where we are going with this.
There were 21 weather-related call-offs in 2014-15, a modest number by typical standards thanks in no small part to a mild winter.
While 12 clubs now play on a synthetic surface, the number of cancellations and abandoned games north of the border during winter is hugely disruptive.
Most fans can tell a tale of the day they travelled hundreds of miles, only to hear their game was called off just as they parked the car. Summer football would go some way to ensuring such tales of woe are not an annual event.
No competition (well, less at least)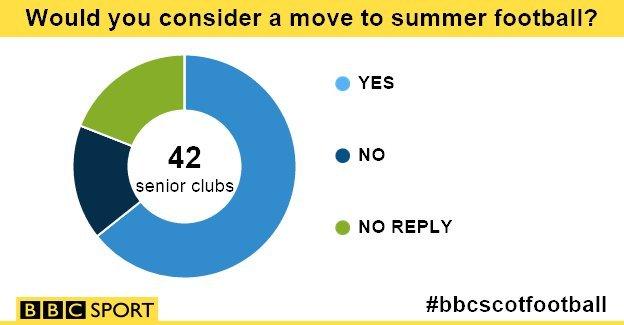 While some fans bleed their club colours, others are far more laid back and the chance to watch Chelsea v Manchester United on television may trump a trip to Greenock Morton's Cappielow Park.
So if Scottish football ran between May and August, competition from rival leagues would disappear, potentially upping attendances locally.
And television deals may be more lucrative for clubs north of the border as broadcasters look to fill the gap a lack of summer English action provides.
A no-brainer then? Scotland could become the summer's go-to sporting action. Who cares about Wimbledon, Test matches or Formula 1 if Stenhousemuir are on TV?
'A wee pair of Bermudas'
Scotland is the world's most northerly country to operate their season through winter. Estonia's Meistriliiga is 15 games in, Latvia's Virsliga ten matches in and the Scandinavian leagues are at full throttle.
So picture the sun beating down on Alloa Athletic's Indodrill Stadium with supporters sporting slightly pink skin while licking an ice cream (sold at a profit by the club).
Swap your scarf for Bermuda shorts, rain-soaked shoes for flip-flops, maybe even dust off that kilt.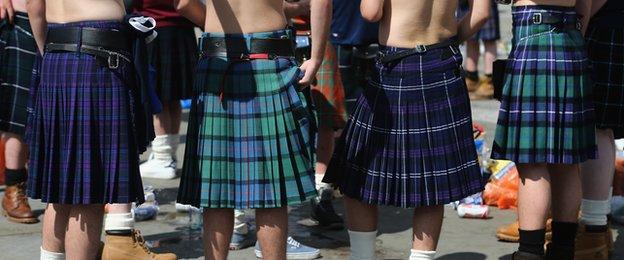 Data from the Met Office shows that from 1981, Edinburgh's average temperature between June and August has hovered from 17C to 19C on average, a mark which drops to about 7C in January and February.
And what about the rain? Glasgow is the wettest city in Great Britain according to a 2014 study, with 170.3 days of rain a year. Every squelch of your socks after a defeat positively loathsome. Perhaps summer football makes sense after all?
Ready to take on Europe
Stjarnan. Maribor. Lokeren. The mere mention is enough to make Motherwell, Celtic and Hull fans shudder, given their continental campaigns were ended early last term by those representatives from Iceland, Slovenia and Belgium.
The excuses were well-rehearsed - too early in the season, not enough time to prepare, too hot, too cold, too dry, too wet, too far away.
But if the league campaign was played over the summer months, British teams could take those qualifiers in their strides.
Pocket the summer savings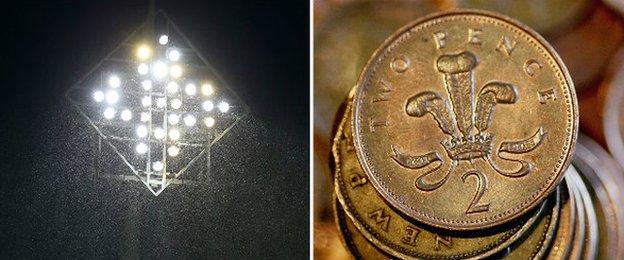 How much does it cost to run undersoil heating? Several thousands of pounds a day, according to one Scottish club.
What about floodlights? They suck up and spit out a fearsome amount of electricity. And have you seen how expensive lightbulbs are these days?
Then there is the cost of heating dressing rooms and ticket offices during winter and burning lights on dark mornings and evenings when the clocks go back.
But in the summer, there's more daylight. More warmth.
The negatives
Tiki-Taka replaces battles
There is something about seeing a midfielder slide through a centre circle void of grass but populated by puddles that warms the heart.
When only the whites of a goalkeeper's eyes are visible through the mud stuck to him, it just feels right.

Summer football in Scotland would see the traditional mud pie pitches that winter throws up disappear from the game and the midfield battles maybe swapped for Tiki-Taka.
Scotland, remember, gave birth to the term 'Stramash' to describe a goalmouth scramble.
Brew? Bovril? Frappuccino?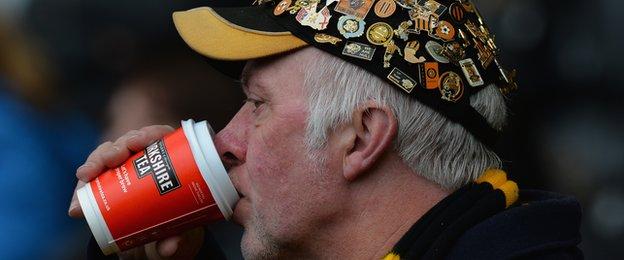 It is probably fair to say no-one is a proper football fan until they've been forced to buy a hot drink just to warm their hands at a game.
Whether your choice be Bovril, which has warmed millions since its creation 145 years ago, or a straightforward tea or coffee, the goal is very simple - stay warm.
So would a move to summer matches kill sales of these long-standing servants to Scottish football? Could iced tea or Frappuccinos be on the agenda at Elgin City's Borough Briggs ground?
No Christmas crackers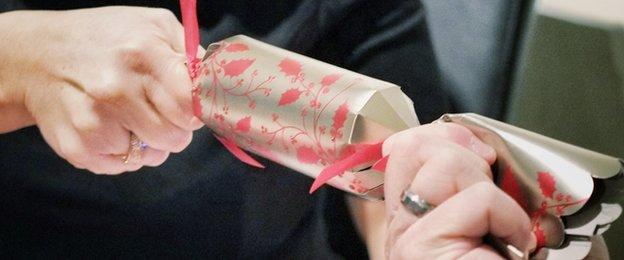 Meat, gravy, vegetables, alcohol and DVD box sets only get you so far at Christmas. Football - and plenty of it - does the rest.
Perhaps at no other time in the calendar would the break with tradition that a summer league offers be so prominent as over Christmas.
Players may be pleased not to be pulled away from their families for work over the festive period, but fans typically lap up the seasonal football buffet, with clubs often braced for a swell in attendances during the period.

In Spain, Italy, Germany and France, football stops over Christmas; so Scotland would not be alone in experiencing the boredom after the presents are opened. But let's be honest, boring is exactly what winter months would be.
And if you are a traditionalist, think about Scottish Cup-final day probably taking place in October or November rather than in its usual May slot.
The World Cup or Cowdenbeath
If Scottish football really did move its season then at least the headache of the current campaign structure clashing with the Qatar World Cup of 2022 would be eradicated.
Any move to a summer league would of course see a clash with the World Cups - a summer tournament in all 20 of its previous runnings.
So would a new-style Scottish league shut down to allow players to join their country? Would just the Scottish Premiership down tools?
And would Scottish football fans be short changed? A typical World Cup fills the void in football between June and August gracefully. Supporters north of the border would still be left without any action during winter if the change took place (Qatar aside).
No more summer holidays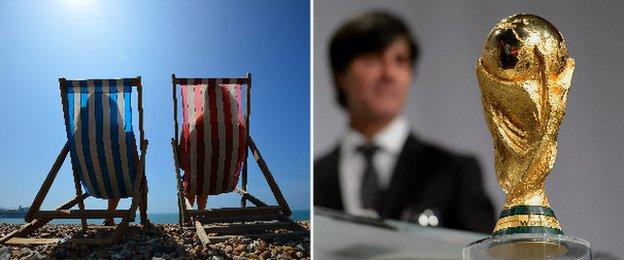 Being on holiday when your team are about to play that key local derby is perhaps handy when a 4-0 hammering comes their way.
But realistically, no fan wants to miss out on matches and a summer league throws up that key and very personal fixture clash with the family summer holiday.
Watching Annan Athletic go at it with Clyde may not be possible on television sets on the Costa del Sol. Maybe the kids would have to wait for that summer holiday after all. The prices are too high in peak season anyway.