Dundee United's Justine Mitchell wants more female directors

Last updated on .From the section Football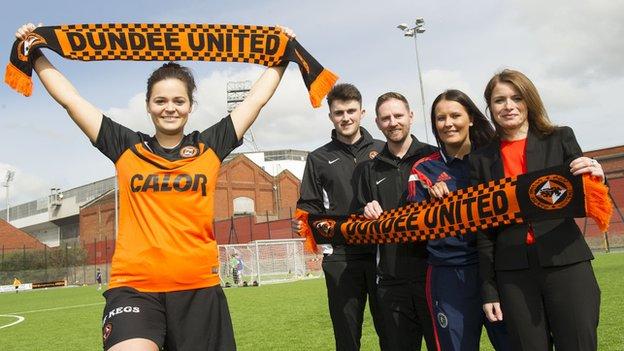 Dundee United director Justine Mitchell believes Scottish football needs more women at boardroom level.
Mitchell insists women are currently under represented in the top Scottish boardrooms.
"I think I was the only female director of a Scottish Premiership club this season, out of 12 clubs.
"If you take an average of five directors per club if not more, one woman out of a minimum of 60 it's not good at all."
"Yes we've got [chairwoman] Ann Budge coming up with [promoted] Hearts, we've got Leanne Dempster and Amanda Jones at Hibs, but they of course are in the Championship. So it doesn't look good."
Mitchell, though, admits times are changing.
"We are in a different position from 30 years ago when I first started supporting United," she explained.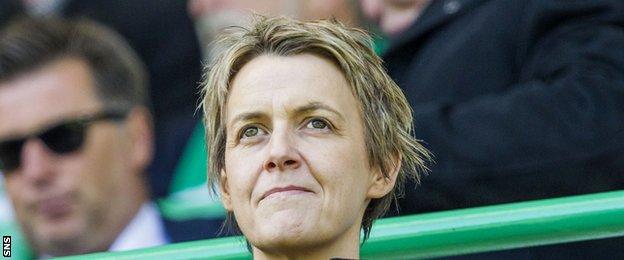 "There are so many more female supporters, so many more women involved in the game. We've got women referees now, we've got [manager of Lowland League side Stirling University] Shelley Kerr, the first female coach of a men's team in the UK.
"We've got amazing coverage of the World Cup as well with a billion viewers compared to 400m four years ago, so football for women is coming on leaps and bounds and I do think that it is going to start filtering through up into the boardroom.
"I do also believe that people like myself need to be role models, we need to be ambassadors for women in football and we need to really let people know that there are opportunities for them."
However, Mitchell, daughter of the late former United chairman Eddie Thompson, would not be drawn on speculation she might become chairwoman at Tannadice.
With her brother Stephen Thompson, the current club chairman, keen on a move to Australia to run Newcastle Jets, she has been tipped to take over from him.
"That's not something I'm going to speak about today," she said as the club announced Gavin Beith as head coach of their recently formed women's team.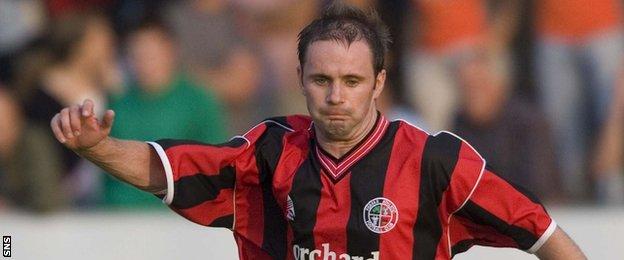 "Obviously I'm here to talk about the appointment of Gavin Beith and the women's football team."
While delighted at the capture of 34-year-old Beith, who is currently player and coach development manager with the Scottish FA, Mitchell admitted disappointment that not one female applicant had applied for the job.
"I was disappointed but not surprised," she added.
"Certainly at the moment the SFA are positively encouraging women to undergo coaching courses which is fantastic. Indeed they have female only courses. However, I don't think there are enough women going on to these courses and I don't think it's filtering through afterwards.
"I think we have to really re-educate people and get into the schools at grass roots level, let girls know at school that they can play football, it's not just a boys sport."
"They can play, they can enjoy it, they can get a passion for a football team which is an amazing thing to have. Then hopefully they can go on to play at greater levels and hopefully on into coaching and refereeing"