Rangers: Mike Ashley says repaying loan will boost income
Last updated on .From the section Rangers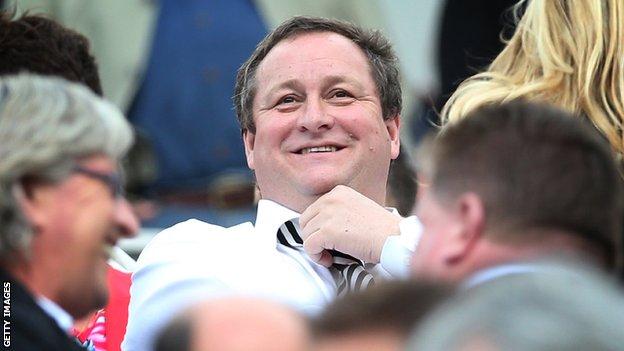 Mike Ashley insists repayment of a £5m loan to his Sports Direct company will allow Rangers to restore some of their retail income.
Club shareholders, of which Ashley is one, will on Friday vote on his proposal for the loan to be repaid.
The Rangers board has asked shareholders to reject the resolution.
But Ashley has highlighted that repayment would restore Rangers' majority shareholding in the company that runs the club's retail operation.
Under the terms of the loan, Sports Direct own 75% of Rangers Retail but this will be adjusted down to 49% upon repayment.
In a statement released through Sports Direct's holding company MASH Holdings, Newcastle United owner Ashley said: "Sports Direct notes from the recent voting advice statement issued by the new board on 3 June 2015 that the new board are saying that there has been 'a continued and dramatic reduction in income generated by retail operations'.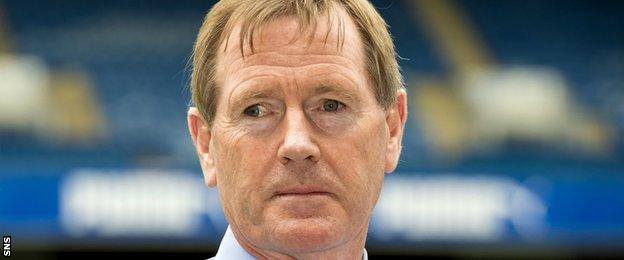 "Sports Direct is of the opinion that there is no basis for this statement whatsoever, and invites the new board (subject to complying with confidentiality obligations) to explain in detail the facts behind this statement.
"It should not be forgotten that at the end of the day, Sports Direct is not a bank, it is a supportive business partner and it entered into a £10m loan facility with RFC on the basis of providing much needed financial support at the relevant time.
"As has previously been announced, this loan facility was entered into together with other contractual documents to bolster that joint venture relationship, but it was always drawn on the basis, at least as far as Sports Direct is concerned, of being a short-term loan facility that RFC would be incentivised to repay and restore its shareholding in Rangers Retail back to what it had previously been.
"That is why if, nevertheless the new board and the shareholders of Rangers plc believe that the current shareholding in Rangers Retail of 75 per cent Sports Direct and 25 per cent RFC is too generous to Sports Direct, then the solution is simple.
"RFC is fully entitled at any time to repay the current £5m loan to Sports Direct and revert back to the prior shareholding in Rangers Retail of 51 per cent RFC and 49 per cent Sports Direct.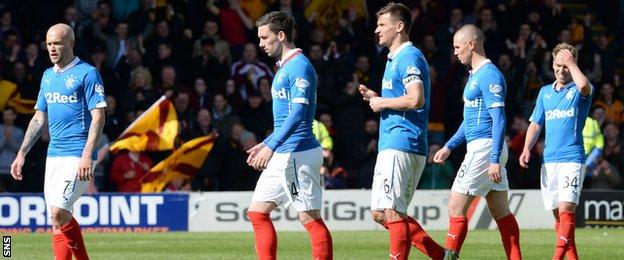 "This point goes to the heart of the proposed Sports Direct resolution, RFC has the ability to equalise the profit arrangements at Rangers Retail and release itself from security provisions; that is entirely a decision for RFC to take."
As well as the issue of the loan, MASH have requested the precise reasons why Rangers are no longer trading on the Alternative Investment Market and what steps were take to appoint a new nominated advisor before the club were de-listed.
MASH also wants to know on what terms a £1.5m loan from club shareholders Douglas Park, George Letham and George Taylor was provided to Rangers.
The Rangers board have added their own proposals ahead of Friday's extraordinary general meeting, including providing shareholders with a breakdown of the income received by Rangers Retail Ltd and the payments it has made to the club.
The board also want shareholders to consider removing the voting rights of shareholders who own stakes in other clubs, which contravenes the Scottish FA's dual ownership rules and an ordinary resolution to "ensure that the contractual arrangements between the club and Sports Direct are renegotiated on a basis that is fair and reasonable to both parties".