Afcon 2017: New faces set to make bows in Africa
By Mark Gleeson
BBC Sport, Cape Town
Last updated on .From the section Football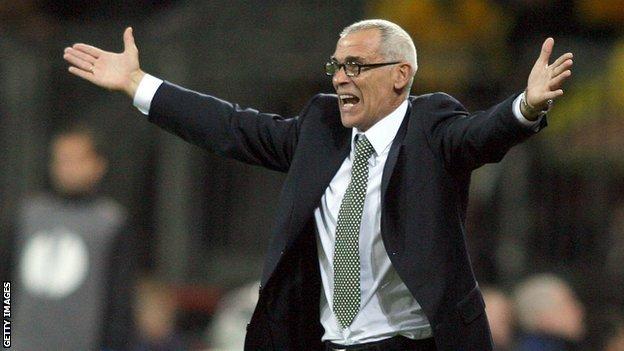 A bevy of new faces will be found on the bench across the continent this weekend at the start of the 2017 African Nations Cup qualifiers, with a total of 22 countries debuting new coaches in a competitive match for the first time.
They rage from seven-time former winners Egypt, who have entrusted the experienced Argentine Hector Cuper with restoring past glories, to Nouredine Gharsahi, who has been appointed to conduct the fortunes of 207th ranked Djibouti.
BBC Sport takes a look at the newcomers.
BENIN
Omar Tchomogo steps in to take over as a dispute between the sports ministry and football federation over control of the team continues.
The 37-year-old former international striker played at clubs in France and Portugal and was part of Benin's team when they made their maiden Nations Cup finals appearance in 2004.
BURKINA FASO: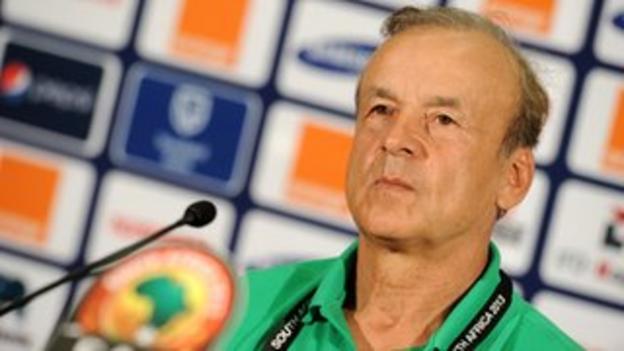 Gernot Rohr takes charge of his third African national team after spells with Gabon, when they were co-hosts of the 2012 Nations Cup finals, and Niger, when they played at the 2013 tournament in South Africa.
A former Bayern Munich and Bordeaux defender, he has both German and French nationality.
BURUNDI:
Ahcene Ait Abdelmalek signed a two year deal in March and follows in the footsteps of fellow Algerian Adel Amrouche as coach of 'Intamba'. The 44-year-old spent two years at Djoliba in Mali.
CENTRAL AFRICAN REPUBLIC:
Blaise Kopogo was only appointed in early June, moving up from a role of assistant to previous incumbent Herve Loungoundji. The debut for the 42-year-old is in Lubango against Angola on Sunday.
DJIBOUTI:
Tunisian Nouredine Gharsadi begins a rare appearance for tiny Djibouti in Nations Cup qualification away in his native Tunisia on Friday. He signed one year contract last month and is the first foreigner to take charge of the Red Sea state's national team.
EGYPT:
Hector Cuper has had one warm-up match since taking on the job in March, which was a narrow 2-1 win over Malawi.
The 59-year-old Argentine made his name as coach of Valencia, taking them to two Champions League finals, but was less successful at Inter Milan. He is also a previous national team coach of Georgia.
ETHIOPIA:
After the firing of Mariano Barretto in March, Ethiopia have turned to Yohannes Sahle to take charge of their Nations Cup qualifying campaign.
The 49-year-old played for the national team but had been living in the United States for more than a decade before returning home to serve as the federation's technical director and later coach of top club Dedebit.
THE GAMBIA: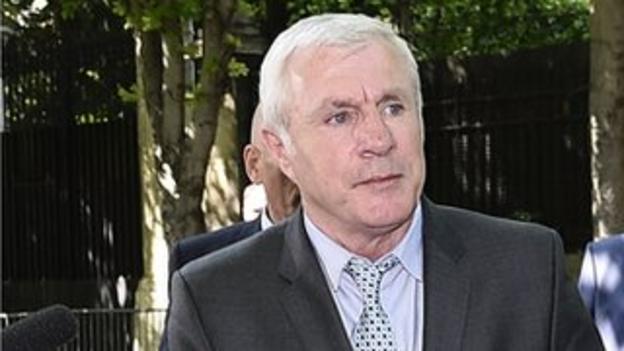 Swiss-born Raoul Savoy has had brief spells as coach of Swaziland and the Central African Republic and was appointed last month to take charge of the Scorpions.
The 42-year-old made his debut on the bench on Tuesday when Gambia drew 1-1 in Uganda in a warm-up match before heading to Saturday's qualifier in South Africa.
GUINEA:
French World Cup star Luis Fernandez, now 55, has spent the last years as a radio pundit in France.
But his coaching experience includes spells at Paris St Germain, Athletic Bilbao, Espanyol and as Israel's manager from 2010-2011.
IVORY COAST:
Ibrahima Kamara steps into the void left by the sudden departure of Herve Renard for Ligue 1 club Lille. Kamara, who played at Stade Abidjan and Africa Sports, has just come from coaching the under-20 side at the Toulon festival and will have less than week to prepare for the game in Gabon on Sunday.
LIBERIA:
James Debbah follows in the footsteps of his good friend George Weah as coach of the Lone Star, after a playing career that only ended in his mid-40s in Indonesia. Debbah was prolific striker in France, Belgium and Greece but this is his first coaching assignment.
MALI:
Alain Giresse is back for a second spell in charge after taking Mali to third place at the Nations Cup in 2012. The former French international midfielder was unspectacular in his last job with Senegal, who bombed out in Equatorial Guinea at the start of the year.
The 62-year-old Giresse has also coached Gabon's national team.
MAURITANIA:
Frenchman Corentin Martins was named coach last October already but this weekend's match up with Cameroon is a first competitive outing for him. He won caps for France in midfield but has limited coaching experience with Quimper and Stade Brest.
MAURITIUS:
Since the sacking of Didier Six last month, his assistant Alain Happe has stayed on to co-coach the team with Akbar Patel as they head to meet the Black Stars in Ghana. Happe has only previously worked as a physical trainer but Patel was in charge of the team before.
NIGER:
How life might have turned out differently for Francois Zahoui had his Ivorian side not lost on penalties in the 2012 Nations Cup final to Zambia. They went through the tournament unbeaten and without conceding a goal yet went home with only silver.
He lost his job not long after that and has since also had a brief spell at AS Kaloum in Guinea.
RWANDA: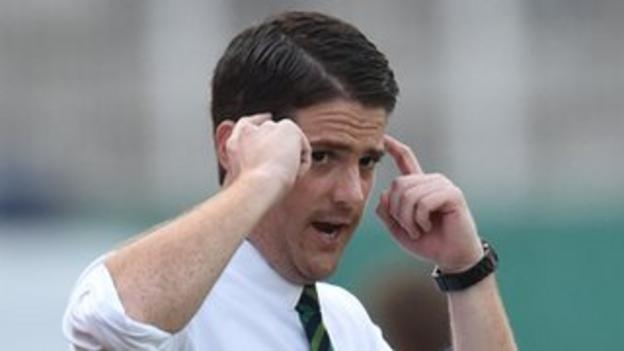 Irishman Johnny McKinstry was plucked from the obscurity of working at Craig Bellamy's foundation in Sierra Leone to stand-in as national coach at the age of 28, making an instant name for himself across the continent.
Rwanda appointed him in March to replace Stephen Constantine, who is now back as coach of India.
SAO TOME e PRINCIPE:
Antonio Fernandez, better known by his nickname Gimboa, took over in April as coach of the small island nation's team on a one-year contract, replacing the Cameroonian Gustav Clement.
He is a former player with Inter Bom-Bom and Alianca Nacional and the STP national team. He was a coaching at UDRA before taking on his new job.
SENEGAL:
Former captain Aliou Cisse is now coach, appointed in March and having already had a handful of friendly games in charge. Cisse was a member of the fabled Senegal side that got the World Cup quarter-finals in 2002.
SIERRA LEONE:
John Jebbor Sherington was named caretaker this week for just the opening qualifier against Sudan on Sunday. The 63-old serves as the football association's technical director but says a permanent coach will come in time for the next qualifier in September.
TOGO:
The 42-year-old Belgian polyglot Tom Saintfiet will be hoping for more longevity after a nomadic career across the continent that has seen him take charge of Namibia, Ethiopia and Malawi. He was also appointed in Zimbabwe but never had a chance to take up the job.
ZAMBIA:
With just days before their opening qualifier against Guinea Bissau, Zambia have replaced Honour Janza with George Lwandamina in what the Football Association of Zambian president Kalusha Bwalya termed a temporary move.
A firm appointment has been promised in the coming weeks. Former national team defender Lwandamina was previously acting coach of Zambia in 2009.
ZIMBABWE:
Kalisto Pasuwa was named Zimbabwe coach in April but was absent during the recent Cosafa Cup and will only debut on the bench against Malawi on Saturday. Instead of going with the team to the tournament in South Africa, he stayed to steer the under-23 side through their Olympic Games qualifier against Swaziland.
A former international defender, he coached Harare's Dynamos to four league titles between 2011 and 2014.