St Martin FC: Jersey's oldest football club pull out of league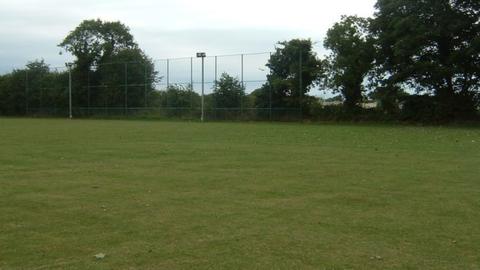 Jersey's oldest football club has been forced to pull out of the island's league due to a lack of players.
But St Martin FC, which was formed in 1894, will not fold, with the club having found enough players to field a team in the Over 35's league.
"We had our AGM and unfortunately not one player turned up," club president Neville Ahier said.
"It's hard to believe, we've lost over 40 players in one stroke," he added to BBC Radio Jersey.
They are the second club to struggle for players this year, after Magpies withdrew from the league in April.
St Martin FC history
Formed in 1894
Played a team from the German occupying forces twice in 1943, beating them 3-2 and 3-0
Merged with Sporting Club Francais in 2004
The club merged with Sporting Club Francais in 2004 after a similar issue with players and continued to field a team in Jersey's Championship at St Martin/SCF.
They dropped the SCF moniker in February 2012, but have since lost their home pitch to make way for an extension to the local primary school.
"Our problem at the moment is since the new school was built we've lost the use of the school field and that's had an impact on everything," added Ahier, whose side played their home games at the nearby IJB field.
And while he said it would be tough for the club to return to senior men's football, he hoped it will be possible.
"It's going to be very difficult, but I've got some good chaps who've signed for the Over 35's and they're going to help," he said.
"If there's any keen player who would like to help us, we've got a season to get ready."