Fixtures: Wednesday release for Premier League & Football League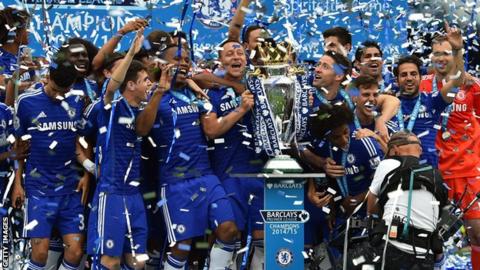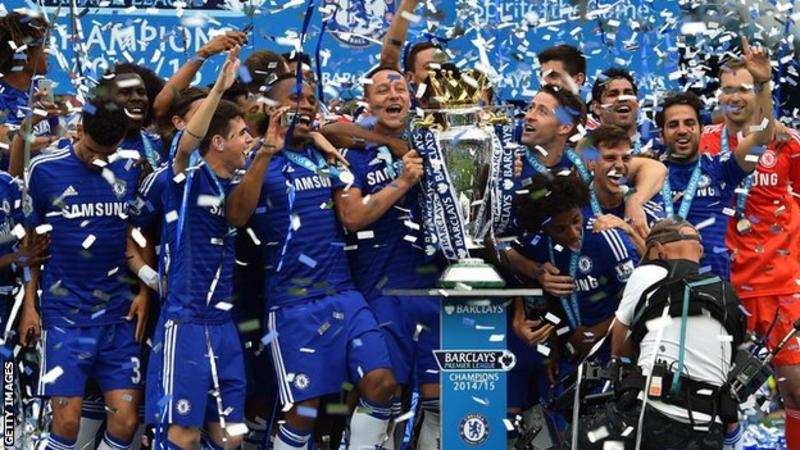 Fixtures for the new Premier League season will be released on Wednesday at 09:00 BST.
Chelsea, who won the title last season, are joined in the top flight by the promoted trio of Bournemouth, Watford and Norwich City.
Fans of the 72 Football League clubs will also be able to start making their travel plans for the 2015-16 campaign.
But supporters of Scotland's 42 clubs must wait until Friday to find out what lies in store for them next season.
Chelsea are the team to beat
Jose Mourinho's team dominated the Premier League last season, leading from start to finish and sealing victory with three matches to go.
They eventually ended eight points clear of Manchester City.
The main rivals
Expect it to be the usual suspects, namely Manchester City, Arsenal and a rejuvenated Manchester United.
Having scored a century of league goals to claim the title in 2013-14, City were far less prolific last campaign.
Arsenal finished strongly as they won the FA Cup, while Manchester United bounced back under Louis van Gaal after missing out on the top four the previous season.
Tottenham and Liverpool will hope potentially fixture-clogging Europa League campaigns do not damage their bid for a top-four spot.
The wild cards
Many pundits predicted a season of struggle for Southampton after losing the likes of Luke Shaw and Adam Lallana last summer.
But after an impressive season under Ronald Koeman, their focus is how to replicate or even improve on a seventh-placed finish.
Garry Monk, Mark Hughes and Alan Pardew face similar challenges at Swansea, Stoke and Crystal Palace respectively.
The new boys
Watford, Bournemouth and Norwich will perhaps view finishing 17th as success, thus avoiding an instant return to the Football League.
The Championship-winning Cherries, managed by Eddie Howe, make their top-flight debut, but Watford and Norwich have been here before.