Chuck Blazer secretly co-operated with Fifa investigation from 2011
Last updated on .From the section Football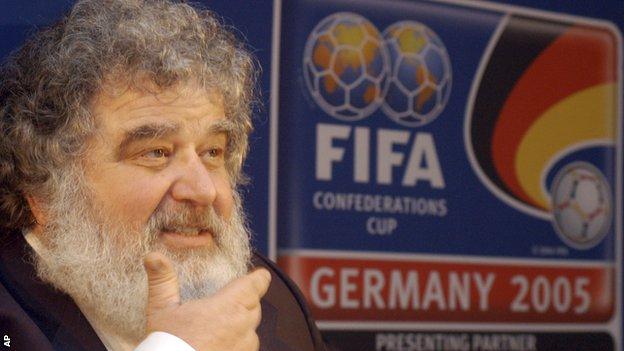 A corrupt Fifa official worked undercover for investigators for 18 months while on the governing body's executive committee, it has emerged.
Chuck Blazer, 70, struck a deal with prosecutors in the United States after pleading guilty to charges of bribery, money laundering and tax evasion.
Details of that agreement have been revealed after a judge agreed to a request by five media groups.
The document shows Blazer was secretly co-operating from December 2011.
The American was on Fifa's executive committee from 1997-2013.
Last month, US prosecutors indicted several Fifa officials on charges of racketeering, fraud and money laundering involving tens of millions of dollars over 24 years.
The 19-page co-operation agreement was signed in November 2013 - the day Blazer pleaded guilty - but references written agreements between himself and the US government dating back to 29 December 2011.
The document says: "The defendant agrees to furnish to the office all documents and other material that may be relevant to this investigation... and to participate in undercover activities pursuant to the specific instructions of law enforcement agents."
The New York Daily News reported last year that Blazer had bugged meetings with executives at the London 2012 Olympics with a wire device concealed in a key fob.