Torquay United: Dean Edwards not worried about lack of signings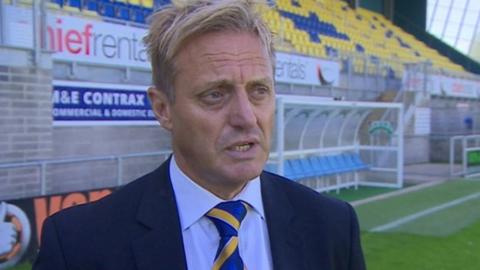 Torquay United director of football Dean Edwards says supporters should not worry about the lack of players currently on the club's books.
Torquay have just nine players under contract and are seeking a new manager after parting with Chris Hargreaves.
The Gulls have new owners after a consortium took over last week.
"Don't worry about players. There are 1,200 players on the transfer list at the moment who are actively looking for clubs," Edwards told BBC Sport.
"The players will not be an issue. All it is is getting a person in here who will have Torquay United at heart and will graft and graft.
"We're going to get players who are going to come to this football club and they're going to play for the club with their heart bouncing out of their chest."