Danny Simpson to face Leicester hearing after assault sentence
Last updated on .From the section Leicester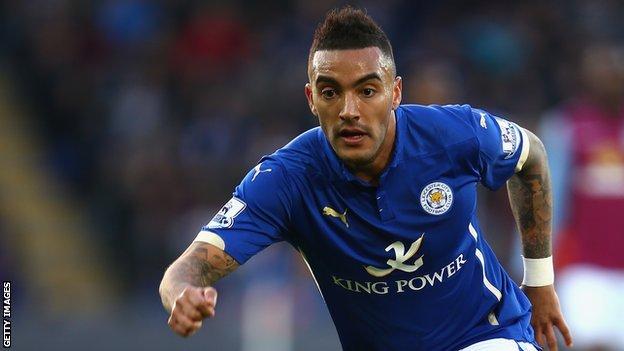 Leicester City defender Danny Simpson will face an internal disciplinary hearing after being sentenced for assaulting his ex-girlfriend.
The former Manchester United player was convicted in May and sentenced to 300 hours of community service on Monday.
Premier League club Leicester said they would decide whether to take any action themselves "in the coming days".
Simpson, 28, who had denied the charge, was arrested on 29 December after police were called to reports of a row.
At the trial, Manchester Magistrates Court heard Simpson was found with his "hands around the throat" of his ex-partner Stephanie Ward at a house in Worsley, Greater Manchester.
Ward, the mother of Simpson's child, gave an account to officers at the scene but later withdrew her statement and did not support the prosecution.
PC Gareth Hughes told the trial he arrived at the scene to hear "choking" and found Simpson "straddling" Ward with "his hands firmly placed around her neck".
Manchester District Judge Alexandra Simmons rejected Simpson's denial as "unworthy of belief".
Simpson's lawyer Gary Ryan has previously told BBC Sport of his intention to appeal against his conviction.