Eniola Aluko column: World Cup critics, Colombia and Kirby
Last updated on .From the section Women's Football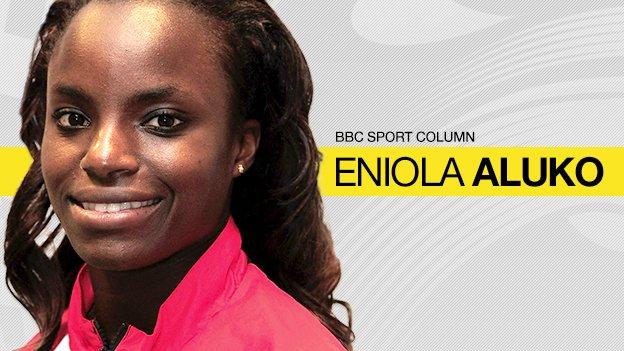 England forward Eniola Aluko is writing a regular column for the BBC Sport website throughout the Women's World Cup.
Here she reflects on criticism of the football played at the tournament, inspirational team-mate Fran Kirby and looks ahead to Wednesday's crunch group match against Colombia.
Colombia's shock win over France has made our last group game against the South American team even bigger on Wednesday, and in my mind it has proved this World Cup is wide open.
When you are testing the success of a tournament, I would say that is one of the key criteria so it surprises me that there has been some criticism of the standard on show back home.
People might look at the Women's World Cup and compare it to the men's tournament but to make that sort of reference is a bit uneducated really. Those people who don't want to see women's football for what it is have used men's football as a reference, but when you read educated opinions about sport, you actually see that there is no need for comparison.
My advice is: just judge the Women's World Cup on its own merits. If what you see is of a poor standard, then that's a different story but in this tournament, the first time it has expanded to 24 teams, we are seeing a great show.
How do you categorise sport anyway? Do you want healthy competition? The vast majority of games so far have been very even. Do you want upsets? Look at Colombia, ranked 28th in the world, beating third-ranked France.
Do you want David versus Goliath matches? Germany beat Ivory Coast 10-0 but actually the African team, making their World Cup debut, were unlucky not to score a few times.
You want great goals? Colombian Daniela Montoya's strike against Mexico was world-class. Inspiring stories? Look at my team-mate Fran Kirby. She scored against Mexico in her first World Cup start, four years after she quit football following the passing away of her mother.
Overall, I think women's football is in a great place. So I think it's time that people just got over their opinion that the game is somehow inferior.
If you don't like women's football, then my message would be: don't watch it. I know that sounds controversial and we have a responsibility to grow the game but actually the product is very good and I think that people saying negative things about women's football are now in the minority.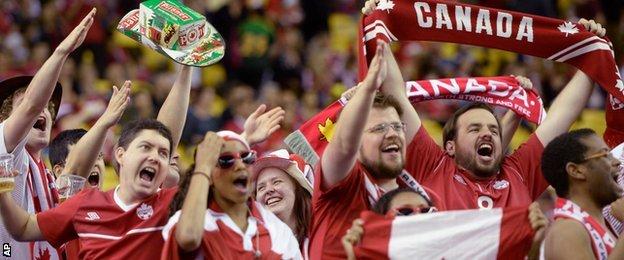 We now have a huge supporter base. World football's governing body Fifa hopes that up to a billion people will see this tournament on TV, with 460m people watching the 2011 World Cup. In addition, there were 2.4m who tuned in to watch our opening game against France on the BBC.
Yes, there have been empty seats here at some of the games in Canada, but there might be a variety of reasons for that. Football is not a huge sport in Canada, and you soon realise that if you walk past a sports bar here.
Up until now it has been all about the Stanley Cup in ice hockey, which only finished on Monday or basketball's NBA finals, which are still continuing. Judging from the 45,000 strong crowd at the Montreal Olympic Stadium for Canada's 1-1 draw with the Netherlands on Monday night, the hosts aren't really struggling to sell tickets either.
Those are the facts and to criticise women's football of not reaching the same heights as men's football is just an opinion which is outdated, negative and boring.
Focused for Colombia
You probably saw how much of a relief it was to get the win against Mexico and now we want to carry that confidence into the last group game against Colombia.
The atmosphere was very happy in the changing room afterwards, but we knew the job wasn't done and we need to reach the second round by winning the group. France will be favourites to win their last game against Mexico because they will want to bounce back, so we cannot take any chances.
If I'm selected for our next match, I'm hoping I can continue where I left off against Mexico too. It was a nervous start from all of us, but once we got into our stride, it felt like our attacking juices started to flow.
It was a solid performance from me but it was frustrating not to score. I hit the bar in the first half and then after the break, I had a shot saved and watched it trickle past the post. That was agonising, let me tell you!
We will have to take a similarly attacking approach against Colombia, with a focus on how they might bank up against us because they only need a point.
But we certainly won't be thinking their result over France was a one-off. With the likes of Germany, the United States and Sweden all dropping points too, it's a tournament where there appears no clear-cut favourite yet.
'Mini Messi' an inspiration to us all
I've spoken in previous columns about the inspirational players in our team and Fran Kirby is certainly one of them.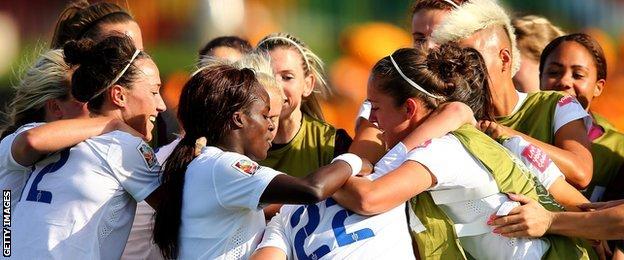 I couldn't even imagine what it felt like to lose her mum at such a young age. She seems very philosophical about it now, which is amazing for someone who is only 21, and sees her mum almost like a guardian angel.
So for Fran to score against Mexico in her first World Cup start the day before her mum's birthday, well it's hard to put that sort of achievement into words. When I found out I nearly broke down in tears. Every time I think about it now, it brings me out in goosebumps.
Everyone in the squad is so happy for Fran and I love playing alongside her on the pitch because she is very good at seeing different movements and we combine well.
I'm just really pleased that she made a big impact on the world stage but I'm not alone in thinking that this is just the start for her in a great career.
Eniola Aluko was speaking to BBC Sport's Alistair Magowan in Canada.