Colchester United: David Wright named academy coach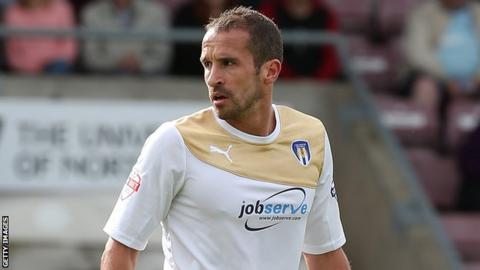 Colchester United have appointed their former midfielder David Wright as a coach in the club's academy.
The 35-year-old finished his playing career with the U's in November after playing 52 times for the Essex side.
In total, the former Crewe trainee made 538 career appearances, including 128 for Ipswich, where he had been coaching in the academy since his retirement.
He will combine his work with John McGreal in the U's youth system and the manager's job at Maldon & Tiptree.