Jersey Football Combination: More clubs could fold, says Tim Darwin
Last updated on .From the section Football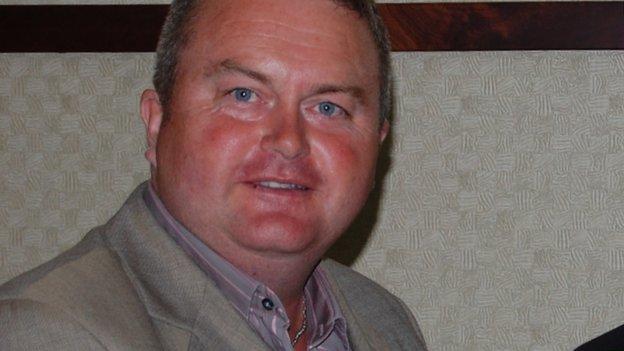 Jersey's football league could lose more clubs, says president Tim Darwin.
"I think there is likely to be a continuing of the consolidation of these clubs, possibly reducing still further," Darwin told BBC Jersey.
"I would hope not, but if you're going to be realistic the league has got to keep adapting to the amount of clubs that want to affiliate to it."
Darwin, who is leaving his role as president of the Jersey Football Combination after 14 years in charge, has seen other clubs, including Sporting Club Francais and Jersey Nomads, fold during his time at the helm.
"It's a sad sign of the times, but I don't see it as a negative reflection necessarily on the league," he added.
"Whilst its incredibly sad to lose teams of the history of Magpies, particularly for me as I was an ex-Magpies player and official, I think the league itself, and the football we supply, has to be paramount, regardless of who is supplying it.
"We have 16 clubs competing in two divisions. If you take that into Guernsey, they've got seven.
"Yes, we're a third the size again, but maybe you could expect us to have 10 or 12.
"If you were taking the Guernsey model then 10 or 12 teams would be a healthy number, and we've got 16."