Oxford United: Chairman Darryl Eales wants Kassam 'fortress' feel
Last updated on .From the section Football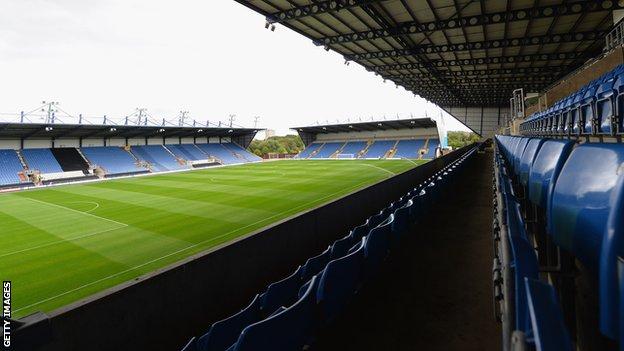 Oxford United chairman Darryl Eales says the club needs the Kassam Stadium to be a "fortress" and its "real home".
But Eales warned leaving the Kassam Stadium would be "at least four to five years" from becoming reality.
"In the short-term, we need to make the best of the Kassam Stadium and make it a fortress," he told BBC Radio Oxford.
Oxford United chief executive Mark Ashton has previously stated a freehold stadium of its own would be vital to its future.
Plans to build a new ground at Water Eaton in north Oxford have been proposed by Oxfordshire County Council, but opponents, including the Campaign to Protect Rural England, have labelled the idea "unacceptable".
Despite the concerns, Eales admitted the club has not completely ruled out looking at alternatives.
"You need to play the hand you have and ideally in the short-term, we would like to make the Kassam the real home of Oxford United," he added.
"If something like Water Eaton is feasible, we will look at it in real detail. But, it would be four or five years away even if you got planning permission today."