Mike Ashley: SFA reject Rangers shareholder's appeal
Last updated on .From the section Rangers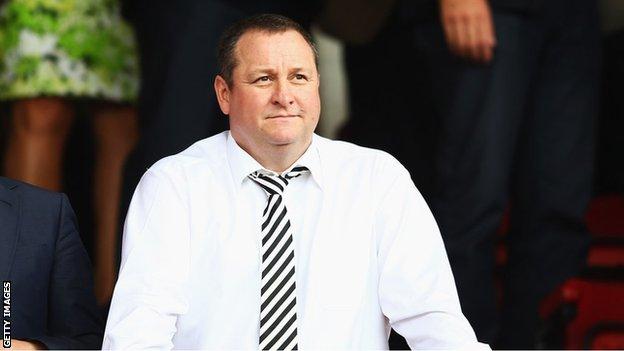 Mike Ashley's appeal against a Scottish FA disciplinary tribunal finding that he breached dual interest rules has been rejected.
An appellate tribunal ruled against the appeal, but reduced the sanction imposed on the Rangers shareholder and Newcastle United owner.
The fine Ashley will have to pay is down from £7,500 to £1,000.
The English businessman has a stake in the Scottish Championship club of around 9%.
The disciplinary tribunal had found the Ashley-owned MASH Holdings Limited's credit facility agreement with Rangers and subsequent nomination of Derek Llambias to the club's board in breach of Disciplinary Rule 19 and Article 13 of the SFA's articles of association.
Ashley challenged the finding on the basis that it was a "determination which the Judicial Panel could not properly have issued on the facts of the case" and that "the sanction imposed is challenged in terms of paragraph 14.8.4 on the ground that it was excessive or inappropriate".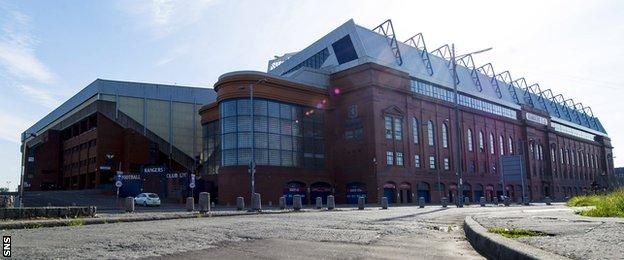 The appellate tribunal issued notes of reasons for rejecting the appeal, and for reducing the penalty.
"The basic circumstances of the breach are such as to bring this breach within the top end range," the appellate tribunal said in a statement.
"Although the funding provided was needed by Rangers, it could have been provided without the perpetration of an obvious breach of the dual interests rule.
"That breach was deliberate and had the effect of providing the Appellant with a measure of power over the management and administration of another club. Although answerable to the shareholders, the Board directs the affairs of the club. Membership of the Board is a powerful position. Securing that degree of control was done deliberately.
"On the other hand, the interests of Rangers FC were not directly adversely affected. Only one nomination is alleged in the complaint. The appellant has previously been of good conduct. The credit facility involved has now been fully repaid.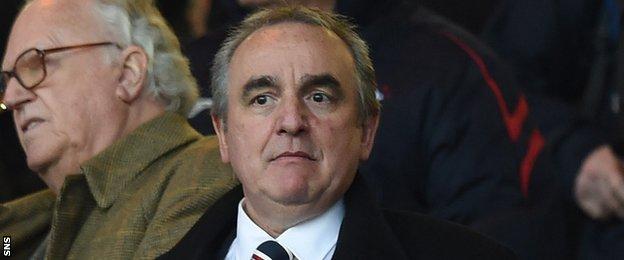 "Since the Appellate Tribunal have decided that the Judicial Panel erred in the respect specified above, it is now for this Tribunal to determine the appropriate sanction.
"Having regard to all the circumstances, the Tribunal consider the appropriate sanction to be at the entry point to the sanctions for top end breaches and impose a fine of £1,000."
The SFA previously rejected Ashley's request to raise his shareholding in Rangers to 29.9%.
Article 13 states that no individual can hold stakes in two clubs without prior written permission from the board.
Ashley received that permission when he bought his initial shareholding, but also signed up to an agreement not to own more than 10% and not to exercise undue influence on the boardroom.
Llambias is no longer on the Rangers board after being voted off at the club's extraordinary general meeting in March.
And Ashley's request for a separate loan to the club from his Sports Direct company to be repaid immediately was rejected by shareholders at last week's EGM.