England Under-21s bus ride: Southgate's team unable to walk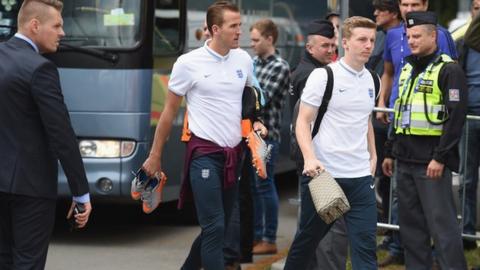 The England Under-21 team were the victim of a bizarre Uefa protocol before their European Championship game against Sweden on Sunday.
Despite their team hotel being one solitary right turn away from the stadium in Olomouc, they had to take a coach to the ground.
The players wanted to walk - it was timed at a 76-second stroll by one journalist in the Czech Republic - but Uefa insisted they got the bus for security reasons.
England won the game 1-0, thanks to Jesse Lingard's late strike. Here's how the short trip unfolded.
For the record, they were allowed to walk back!