PFA Scotland: Players aim to 'shine' in search for new clubs
Last updated on .From the section Football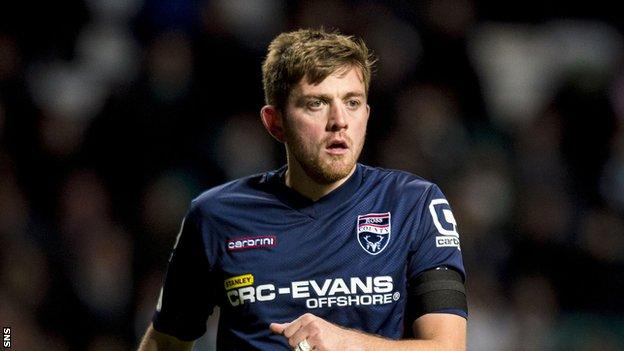 Former Ross County captain Richard Brittain has swapped his armband for a career on the construction site.
And a game at Broadwood on Saturday will offer out-of-contract players the chance to impress more than 30 prospective clubs.
Brittain, who now plays for Brora Rangers in the Highland League, says the PFA Scotland-backed scheme will help to keep players in the game.
"There's some fantastic talent that... has the chance to shine," he said.
Brittain told BBC Scotland that he is "keeping my foot in the door in the football world".
"But it's time to take my family in a different direction," he added. "I start my new job in my new career on 6 July and I'm excited about that.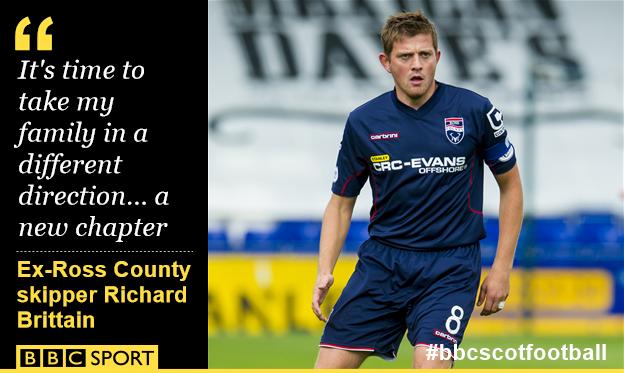 "It's a new chapter for myself and my family; it's the right stage for me now. I have signed and am going to continue playing, but at a lower level in the Highland League with Brora Rangers.
"I'm going to be working with a construction company and starting off doing trainee site supervisors; working on construction sites and seeing how they operate, hopefully actually becoming in charge of a construction site."
On some of the challenges facing out-of-work footballers, he added: "It's unbelievable. Unless you're earning megabucks, which doesn't really happen in Scotland nowadays, it can be a difficult time.
"Hence the reason that PFA Scotland have put on this fantastic player showcase week, along with the DPS Group, who are sponsoring it.
"It's a fantastic opportunity for out-of-contract players and we're up to more than 30 players coming in today [Wednesday] to try to get a bit of training and put themselves in the shop window for the game we've got organised for Saturday.
"We've got 30 plus managers coming to the game: managers from the Scottish Premiership and the lower leagues.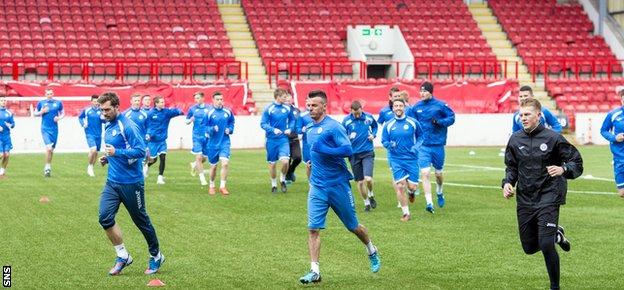 "It's not just part-time teams coming to the game on Saturday, a lot of full-time Premiership sides will be represented.
"It's a fantastic opportunity for the players to go and see if they can get a contract elsewhere."
"If you look through the leagues I think there's a great deal of quality in the top division," Brittain added.
"If you go down the leagues in the Championship, League One and League Two, there's some fantastic talent about: they just need to be given the chance to shine."