Scottish youth development has room for improvement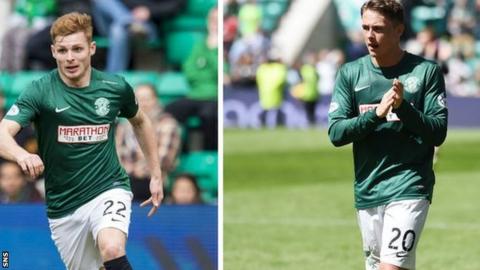 Youth development can sometimes seem like an exercise in introspection. The processes are forever being reviewed and critiqued, but themes emerge.
Scottish football is now more committed to producing its own players, but the question remains: are they good enough?
The Scottish Football Association's performance schools were devised to ensure that players receive enough coaching to hone their technique and skills. It is the responsibility of the clubs to ensure that they learn the elements of team play.
The structure is well-devised and working in some ways, but it is not fulfilling its potential.
The academy system in general tends to produce players of a certain technical level: tidy, neat passing, almost indistinguishable. The improvements have been worthwhile and some clubs have adapted more astutely to the business of developing talent and selling it for a premium, most notably in recent times Dundee United, Aberdeen and Hibernian.
Even so, improvements are also possible. There needs to be greater room made for individualism, for creativity and imagination to flourish, for vision and flair, rather than for players to fit an identikit.
More significantly, cultural change is required.
Even players who come through the leading academy set-ups still too often lack the competitive vigour or mentality of a professional athlete, or the understanding that it is a lifestyle rather than a job.
Physical literacy is still lacking, since many are not quick or agile enough, or understand the importance of specially-devised muscle-building and stretching routines.
Diet and drink remain, even now, far behind best practice. Scottish football is producing boys who have an element of natural ability and practised skills, not players with the physical attributes to play at the top level, or excessive ability to overcome those physical limitations.
Scottish clubs recognise the importance of youth development but still do not understand the extent of its impact if properly implemented.
There should be a clear development pathway for players from the academy; clubs should priorities first-team recruitment from their academies and only turning to the local market to fill spaces in the squad or to sign talents that are better than the ones they are producing.
There can still be a disconnect in terms of young players developing technique and an element of tactical ability, only to find that those patterns of play are dispensed with when they reach the first-team and the onus is on results.
Clubs need to hire head coaches who have the wherewithal to balance producing effective teams with ones that are tactically coherent.
Steve McClaren, the Newcastle United head coach, once recounted the tale of a youth player at Twente Enschede offering a firm and clearly-articulated opinion on how to counter the tactical strengths of the first-team's next opponents.
The Dutch have long been fully committed to youth development, but the Scottish game has not fully learned the lessons of the best nations in Europe at producing leading players. Along with the Dutch, Germany, Portugal, Switzerland and Iceland are at the cutting edge.
Some of those nations have a population advantage, but they regularly produce players capable of reaching world-class ability. By necessity and design, Scottish football is more adept at developing young players, but it is not as good as it could be. Diet, attitude, culture, tactical awareness, creativity and versatility are all too neglected.
It is not an issue that is limited to Scotland.
Losing 3-1 to Italy in the Under-21 Championships has prompted another bout of soul searching and recrimination in the English game, not least because the presence of players like Harry Kane, Danny Ings and John Stones in the team raised expectation levels.
Hype is not unique to British football, but it does seem to be particularly effective at skewing values in England. The worth attached to Kane - after one impressive season of goal-scoring for Tottenham - has reached up to £50m.
Even taking into account the premium for homebred players in the Premier League, the valuation is excessive.
For comparison, Juventus paid £30m to sign Pablo Dybala, a technically gifted, creative 21-year-old Argentine who scored 13 goals and provided 10 assists last season for Palermo.
The finances of the Premier League have been unhinged by the deluge of television cash, which has had a direct impact on youth development in England - and on Scottish football as a whole.
In a sense, the two countries cannot be separated. One looms over the other, causing problems as well as opportunities.
Scottish clubs often lose their best young players at an early age to English clubs, who can afford to hoard young talent because they have substantially more money.
Sometimes, as was the case with Scott Allan, Fraser Fyvie, David Goodwillie and even, to an extent, Adam Rooney, these players end up returning to Scotland to try to revive their careers.
Few make it to the Premier League, where the elite clubs stockpile players at academy level but then find no room for them in their first-team squads because they are either not ready, there is too much of a gap in ability level, or they prefer to play the market and spend money on ready-made talent from abroad.
Chelsea have won four of the last six FA Youth Cups and some of the most recent batch have moved closer to the first-team squad under Jose Mourinho, but essentially none have broken through in that time.
The situation in Scotland has similarities, even if it is fundamentally different. Scottish clubs also sign up rafts of young players, but comparatively few make the grade.
Many of those who do are tempted south, particularly to the Championship in England, where players are routinely over-valued and over-paid.
If the bar can be raised, though, Scotland can produce more players of a better standard so that the Scottish game and the national team benefit.