West Ham Europa League opponents face 'impossible' task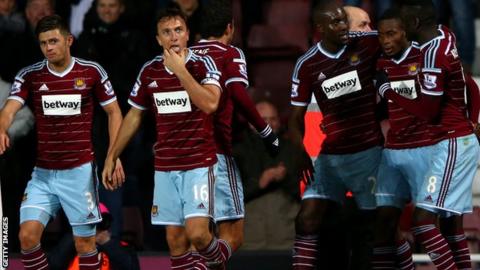 FC Lusitans face an "impossible" task when they meet West Ham in the first qualifying round of the Europa League, according to their general secretary.
Diogo Fosta said he was "frozen" when his team were paired with the Hammers.
Lusitans qualified for the Europa League by finishing second in the Andorran league, while West Ham topped the Premier League Fair Play table.
"We are a humble team - not very famous. We are going to play against a millionaire team," said Fosta.
Lusitanos - as they are more commonly known - were formed in 1999 and have won their domestic league twice.
They are competing at this stage of the Europa League for the fifth time, but are yet to win a game.
"We can't compare the teams," Fosta told BBC London 94.9. "We are very anxious to play in the Upton Park stadium. It is going to be a unique experience. We are very happy.
"Just for the experience of a Premier League team, it is a great challenge for us. We can grow more with this experience and these opportunities."
The first leg will be played at Upton Park on 2 July, with the return leg on 9 July. They will be new Hammers manager Slaven Bilic's first competitive games in charge.