Eniola Aluko column: England women have air of invincibility
Last updated on .From the section Women's Football
Women's World Cup semi-final: Japan v England
Date:
Thursday, 2 July
Kick-off:
00:00 BST
Coverage:
Live on BBC One, BBC Radio 5 live, BBC Sport website, mobiles and sport app
Repeat:
Available on the iPlayer and Red Button from 08:00 BST
When you are part of a winning team, you sometimes get that weird sensation that no-one can beat you.
I've had it playing for Chelsea and now we've reached the World Cup semi-finals I think that invincibility has permeated the England camp.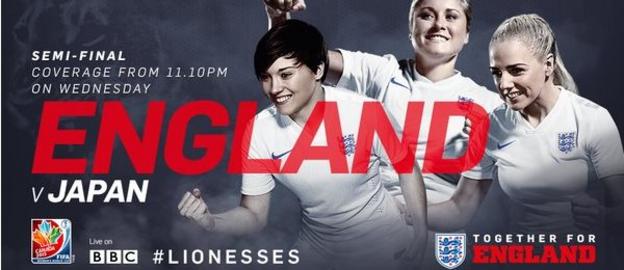 For a lot of players they've not felt that before in an England shirt and for obvious reasons. We've only ever been as far as the quarter-finals in the World Cup, but now there is a completely different feeling, an air of invincibility about us, that has come from some magical moments in our previous games in Canada.
In our last-16 tie against Norway, we were 1-0 down with our backs against the wall yet we came back to win 2-1. In the quarter-final with hosts Canada there were 54,000 fans hoping we failed but we scored twice in the first 14 minutes to silence them and went on to reach our first semi-final.
We are just getting that feeling where, no matter how we play, we aren't going to lose.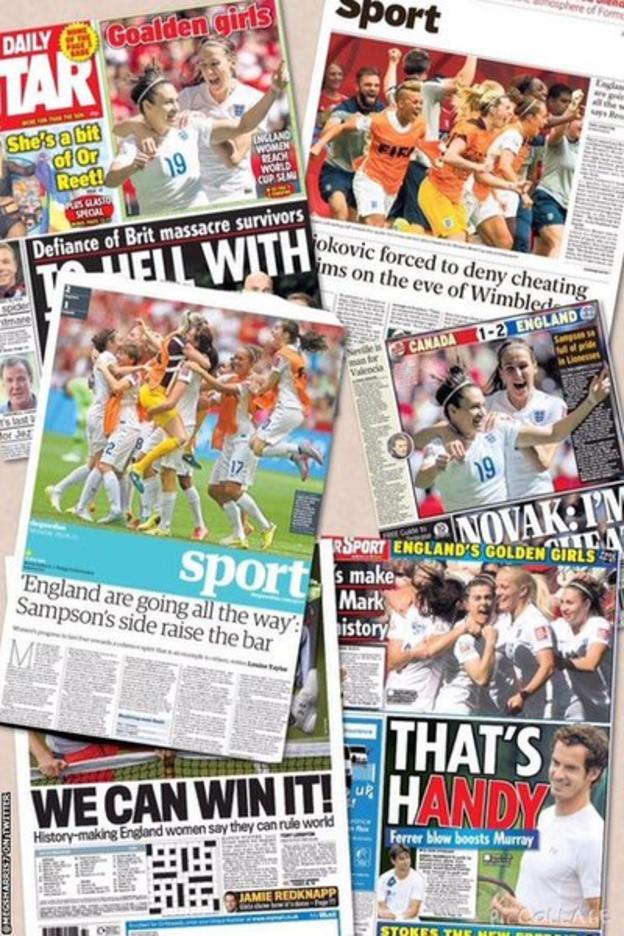 We've already achieved something special; by becoming the third England team to reach this stage we've joined the 1966 and 1990 clubs, when the men's teams qualified for the semi-finals of their World Cups. But we don't want to stop here. Now it's about changing people's lives by winning the World Cup.
That might sound brash but if you watch a lot of our interviews pre-tournament, we were openly saying the same thing. We haven't changed tack and maybe that is one of the factors why we have made it this far.
In the past, we always paid lip service to winning the World Cup but didn't actually believe it. We just talked about getting out of the group where as now we have been talking about how many days there are to the final rather than how many days we might be out here.
We expected to get this far, it was just a case of turning our words into action.
How things have changed
It's hard putting into words the feeling we experienced at the final whistle against Canada.
I've been on the bench, but as a substitute you become the biggest supporter, kicking every ball and cheering every goal. You probably saw all of us pile onto the pitch afterwards. That just shows how together this inspirational group of players is and I'm proud of everyone.
Since then, the reaction has been a bit crazy at home, but we have been protected from it a bit out here in Canada. Some of the girls have talked about it feeling like we are in a bubble.

Obviously if you go on social media you are bombarded with messages and you start hearing from people who've not been in touch for 10 years. Former England captain David Beckham has sent messages of support and I've been contacted by Chelsea skipper John Terry, who has sent his best wishes. Even my old primary school has asked if I can do a talk to the kids when we return.
At times it's a bit overwhelming and you need to take a breath before you start answering everyone. We're aware of how well we're doing but it isn't something that's increasing the pressure in the camp.
We aren't sat here reading the headlines every day, we just have to keep our eyes on the prize and remember we have a whole nation behind us. It's very inspiring.
Brotherly love
I'm not going to lie, it's been tough sitting on the bench at times.
All the blood, sweat and tears that you sacrifice over the years, you want to be playing in these games - and certainly for me coming into this tournament I was in really good form for club and country.
I would have loved to be able to replicate that in big games but that's out of my control and so far Mark Sampson has got it right in terms of his team selection. We're in a semi-final.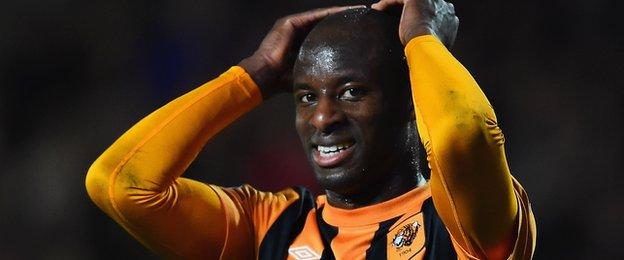 I'm very excited to see my brother, Sone, who plays for Hull City and is coming out for the game. He's very supportive and we speak all the time but he doesn't have much time to come and watch me so I will be really emotional when I see him. As well as being my brother, he's one of my best mates.
Sone represents the heartbeat of our family, in terms of someone who has been there and done it in big games. We have been there for each other ever since we were young and started playing football together in the garden. He's two years younger than me so we were always play-mates and our talents pushed each other to greater heights.
He's been following the Women's World Cup, so it will be great for him to see it live here in Edmonton. It will also be an eye-opener to see how big the crowds are because in men's football he's in a bubble too. In addition to all the messages from home, Sone being here shows how much male footballers have engaged with the tournament.
Japan are no soft touch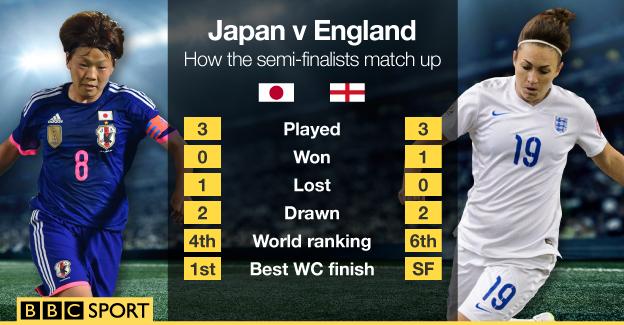 Japan are probably the most dangerous team we could face in the semi-finals. They are deserved World Cup champions and they will be looking to protect that status.
The Nadeshiko have a passing philosophy that they are not going to change, so in that sense, we know what to expect but they are very diligent in what they do.
I played with Yuki Ogimi for two seasons at Chelsea and her appetite for training was unbelievable. She would be out there an hour and a half before everyone else just dribbling, shooting and finishing. She sums up Japan's hard-working approach.
I spoke in the last column about how respect is a key component of Japanese culture, but don't confuse that with the team being soft. We've watched a lot of their games and they have been quite physical this tournament. It's an aspect they have realised they needed to improve on to compete with the best teams.
There is a probably a misconception that Asian teams can't deal with the physical battle, but we have seen Japan hunt the ball, press and get stuck in.
To counteract that we must show the qualities we've already displayed and that many would think epitomise an England team: character, fight, and spirit. We might not have played our best at times in certain games but we have shown values I'm sure a lot of England fans will recognise and want to applaud.