Six Nations TV rights: The shifting landscape of televised sport

By Dan Roan
BBC sports editor
Last updated on .From the section Rugby Union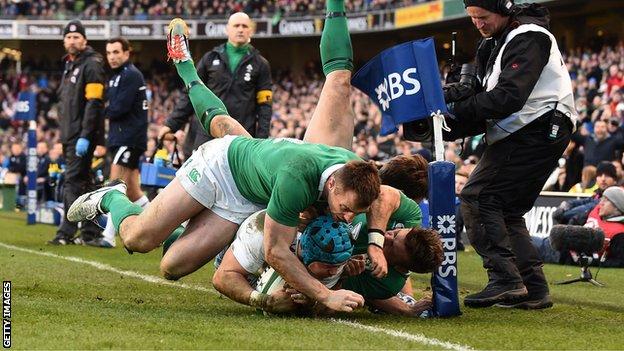 The recent debate surrounding sports television rights - culminating in Thursday's Six Nations announcement - has coincided with the familiar presence of this year's Wimbledon coverage.
Perhaps more than any other sports event, the tournament is synonymous with the BBC - the partnership between broadcaster and the All England Club going right back to 1937. For many, it has become hard to imagine Wimbledon without its broadcast partner.
But as the past fortnight has shown better than ever, the landscape of sports broadcasting is shifting rapidly. And very little is guaranteed, no matter how established it seems.
First came the £922m deal between US media giant Discovery Communications and the International Olympic Committee for exclusive pan-European television rights to the Olympics. The agreement means that, in 2022 and 2024, the BBC may not have rights to show the biggest sports event of all for the first time in almost 60 years.
Now the Six Nations Committee has finally announced the championship will remain on terrestrial television beyond 2016, thanks to an unlikely alliance between the BBC and ITV in a new six-year deal. The fact Sky's failure to land the rights comes as something of a surprise to many shows just how competitive the market has become.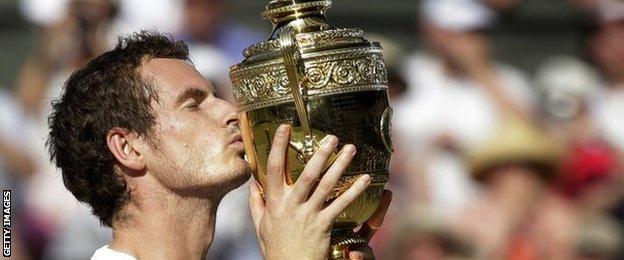 These moments are significant, and not just because the amounts of money involved are so vast, and of such importance to both the broadcasters and the sports themselves.
This is about emotion as well as big business.
Sport is all about passion and loyalty, and some of that inevitably rubs off on the way we feel towards the commentators, presenters and channels that bring us the kind of magical sporting moments we witnessed as a nation back in March, when a record-breaking audience of 9.63 million watched England beat France as the Six Nations went down to the wire.
Decisions over sports rights can provoke strong feelings. The IOC, for example, has been accused in recent days of betraying its own Olympic values, and of putting profit before accessibility.
In Wales there will be relief that the country's rugby matches have not gone behind a pay wall.
Shadow Secretary of State Owen Smith had called on the government and Welsh Rugby Union to protect what he called a "national birthright" by ensuring the Six Nations was kept on free-to-air television. The Welsh culture and sports minister warned it would be "dangerous and damaging" if Six Nations rugby coverage was lost to satellite channels.
In the end, these politicians need not have worried, but their comments show just how divisive the issue of sports rights has become.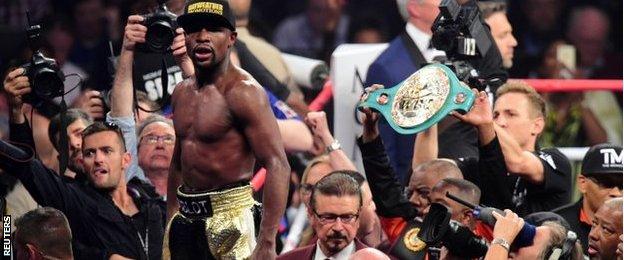 For some, the fact it recently cost Americans $100 (£66) to watch Floyd Mayweather beat Manny Pacquiao in boxing's so-called 'fight of the century' on pay-per-view - or that Premier League matches cost an average of £10m each for broadcasters to show live - is obscene. For others, it is something to be celebrated.
Perhaps the Six Nations announcement demonstrates there is a limit to the ambitions of pay TV.
I understand Sky bid more than the combined BBC/ITV offer. But the Six Nations Committee did not feel it was sufficiently greater in value to compensate for the inevitable reduction in audience that going to Sky would have entailed. This despite the fact the Welsh, Irish and Scottish Rugby Unions were thought to be desperate to maximise the TV revenue on which they had become dependent.
Perhaps the assumption that money is no object to companies like Sky is wide of the mark, after they spent £4.2bn on Premier League TV rights.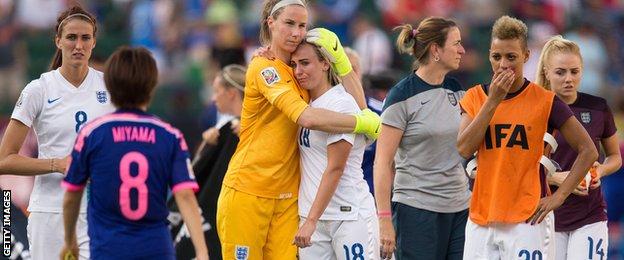 But despite Thursday's announcement, free-to-air broadcasters around the world are finding it tougher to afford the spiralling costs of sports rights at a time of mounting competition and demand from pay TV. In the UK, the emergence of BT Sport as a true challenger to Sky has pushed up the value of rights.
Sport has become one of the few remaining ways of offering must-see content in today's fragmented, multi-media environment, enabling broadcasters and advertisers to reach significant audiences. It is the ideal way for media companies to drive subscriptions towards other related services such as broadband and phone lines. The result is inflation. As recently as the 1970s, the BBC was able to pay just £5,000 for each rugby international it showed live. Those days have long gone.
Many worry about sport's migration towards pay TV. They argue the country's biggest sporting moments are cultural events, like a royal wedding or Last Night of the Proms, and should, by their very nature, be available to as many people as possible.
Sport, by this logic, ultimately belongs to us all. The concern is that taking sports away from free-to-air platforms invariably means smaller audiences, a lack of visibility and the removal of a crucial source of inspiration for young people who don't happen to have parents who can afford pay TV.
Would England's Women's World Cup semi-final against Japan, for instance, have been watched in the early hours by 2.4 million people (more than watched some live Premier League games last season), had it not been on free-to-air television? It would not. And fewer girls may have been inspired to take up the sport as a result.
Compare too, as my colleague Tom Fordyce did, the impact made by England's Ashes-winning cricketers 10 years ago, when the contest was last shown free - on Channel 4, to the current team involved in this summer's series, several of whom can walk down the street barely recognised, now Tests are only shown live on Sky.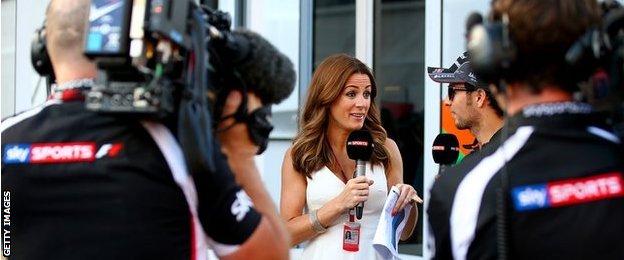 For many it is no coincidence that last year the England and Wales Cricket Board revealed a 7% decrease in the number of people playing cricket.
Others, however, believe governing bodies can hardly be blamed for wanting to sell their rights to the highest bidder. TV provides essential income, enabling them to invest in better facilities for spectators, improve elite performance, hire the best coaches, and keep up with mounting competition from rival sports and tournaments. Bigger TV deals mean more prize money can be offered to competitors, and grassroots development supported.
Others say this is a convenient but flawed argument. That, in reality, relatively small proportions of TV money actually end up being spent on the grassroots, and that participation rates in many sports are in decline, with exposure to as many viewers as possible still the best means of attracting new fans.
Participation figures from Sport England
Statistics covering October 2014 to March 2015 show 15.5 million people took part in sport once a week, every week - a drop of 222,000 in six months
Read the full report
On the other hand, Sky would point to the Ryder Cup as an example of an event that has become increasingly popular despite only being available live to viewers on satellite (although the BBC retains highlights rights). It insists its investment and innovation have helped improve sports that terrestrial services would not have had the resources or air time to show.
And the likes of Sky and BT also say their services are no longer just the preserve of the few. That the digital age has meant greater flexibility and affordability than ever before. Falling participation rates, they insist, are a complex problem, as much to do with the school curriculum, cuts to council leisure budgets, and lifestyle trends as with having less sport on terrestrial TV.
Given the strength of feeling on both sides of the debate, it is no surprise perhaps that something of a compromise seems to be emerging with more sports choosing innovative, shared broadcasting arrangements like the one announced on Thursday. The BBC divides coverage of F1 with Sky, the FA Cup with BT, and now rugby with ITV.
It is instructive that in the wake of the Six Nations deal, Clive Efford MP, Labour's shadow minister for sport, said: "In the face of significant cuts to the BBC's budget this sort of partnership between broadcasters may be the only way that major sports events will be shown on free-to-air TV."
The 'crown jewels' - must be shown free to air

Olympic Games and Paralympics

Derby

Fifa World Cup finals

Wimbledon tennis finals
FA Cup final

European Championship football

Scottish FA Cup final (in Scotland)

Rugby league Challenge Cup final
Grand National

Rugby World Cup final

Source: Ofcom
But as well as more collaborations between rival networks, another result of this will be a renewed debate around regulation, and the list of 'crown-jewel' events the government ensures must be shown on free-to-air television. Currently, only the Olympics and Paralympics, football's World Cup, European Championship and FA Cup final, the Grand National, the Derby, Wimbledon singles finals, the rugby league Challenge Cup final and the Rugby World Cup final must be broadcast on free-to-air TV.
But at a time when terrestrial broadcasters are under unprecedented pressure over the cost of sports rights, some would now like the government to step in and help by having a longer list, with competitions like the Open added, or at least devolved to take into account regional differences, so that in Wales for instance, the Six Nations is protected.
The government says it has no plans to review the current set-up, but it has not been forgotten by many that the Department of Culture, Media & Sport continues to ignore the findings of a 2009 review by former Football Association chief executive David Davies, who recommended returning Test cricket to the list of crown jewels, a move fiercely (and successfully) opposed by the ECB.
For some, Australia provides a sound example. There, much to Rupert Murdoch's annoyance, 1300 sports events - including Test cricket - appear on an 'anti-siphoning list', which must be offered first to free-to-air networks.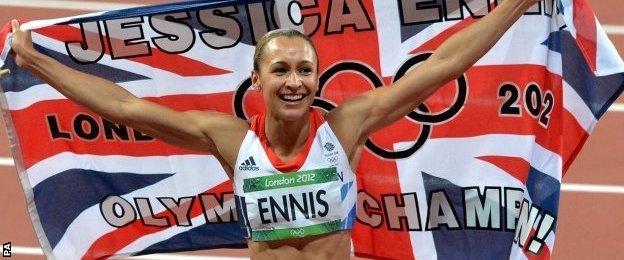 Others, however, want the list of crown jewels to be shorter - or done away with altogether - and see it as unnecessary interference in the market.
Equally, they believe the list of channels that currently qualify to show listed events (BBC One, BBC Two, ITV, Channel 4 and Channel 5) needs to be expanded to include satellite channels that are now available to most of the population.
Ultimately, of course, this is about striking the right balance. Sports governing bodies must decide where their priorities lie.
New Sports Minister Tracey Crouch is working on a landmark new sports strategy for the UK, designed to tackle falling participation rates.
I understand the ways in which sports are funded will be under close scrutiny, with a proposal to give more money to sports organisations and charities - not just governing bodies - which have proven they can improve participation.
But perhaps Crouch should also look at the way sport is delivered to us, via a broadcasting environment that is changing before our very eyes.