Red Star Belgrade: Hand grenade found at stadium in Serbia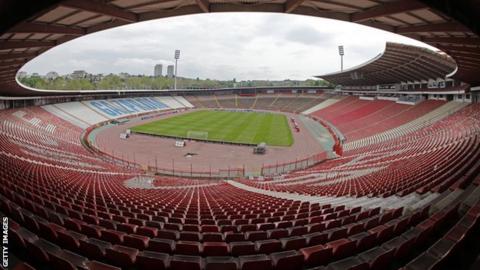 A hand grenade was found on the roof of Red Star Belgrade's stadium in Serbia before their Europa League qualifying match on Thursday.
The small explosive device was discovered at the Rajko Mitic stadium during routine security checks.
Serbia's interior ministry said the "rusty" grenade had been removed and destroyed at a safe location and police were investigating how it got there.
Red Star's first-leg tie against Kazakh side Kairat Almaty still went ahead.