West Ham boss Slaven Bilic accused of 'lacking respect'
Last updated on .From the section Football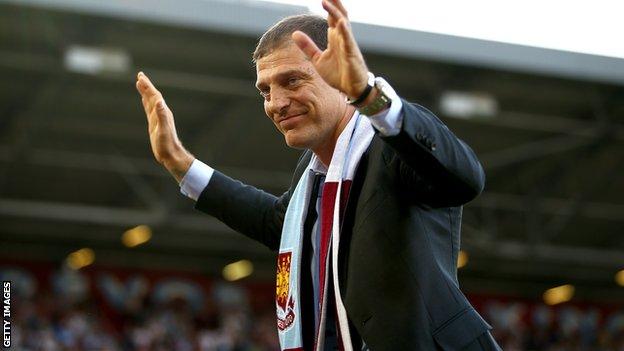 Slaven Bilic "lacked respect" for not taking charge of West Ham's Europa League qualifier with Lusitanos, the manager of the Andorran side says.
Bilic, who replaced Sam Allardyce on 9 June, watched from the stands as academy director Terry Westley oversaw Thursday's 3-0 win at Upton Park.
Lusitanos boss Xavi Roura said: "I think he felt we weren't important enough for him to be there."
Bilic has refuted the claims saying he has "big-time" respect for the club.
Westley had coached the Hammers team in the run-up to the match and during a pre-season training camp in Ireland.
"I didn't want to disrespect anyone and especially not a football team from Andorra," Bilic said.
The West Ham line-up included a mix of first team and under-21 players, with many of the senior players remaining in Ireland.
Bilic added: "I wanted to show respect to Terry as he coached this team and he took them for pre-season in Ireland and knew them all well.
"Also the majority of the first team is in Ireland so that was behind our decision to do it like this."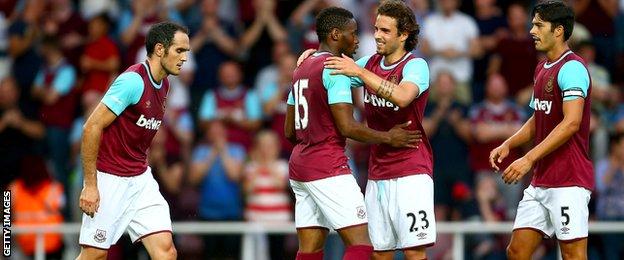 Roura, though, was not impressed.
Referring to Jose Mourinho's claims to be the 'Special One', Roura said: "I imagine that he has won many titles and maybe he thought he was the 'Special One'.
"He is the West Ham coach so I expected him to be on the bench," he said. "Slaven Bilic, 'The Special One', should come to Andorra.
"The minimum thing I can hope for is that this won't happen again."
The second leg takes place on 9 July and Westley does not expect Bilic to oversee that fixture.
"I wouldn't have thought so, with all that he's got going on," he added. "He can't be in two places."
Westley defended the former Croatia boss after the match, saying: "Not every manager sits in the dugout. The manager and the chairman did the team-talk.
"They said 'Wear these shirts with pride and some honour. You are following some outstanding players, Geoff Hurst, Bobby Moore, Frank Lampard, Rio Ferdinand... it's time for you to create your legacy.'
"The manager did that speech. He was very respectful for the game."