Fifa crisis: Concacaf begins path to reform after scandal

By Dan Roan
BBC sports editor
Last updated on .From the section Football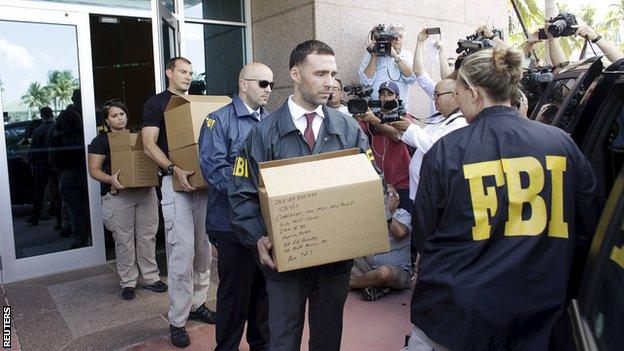 It is easy to get confused at times by the various acronyms of football's continental confederations.
But for a while now, it has been very clear what Concacaf stands for. And it certainly has not been good governance.
The Confederation of North, Central American and Caribbean Association Football has been at the heart of the corruption crisis that has engulfed Fifa.
And yet, surprising as it may seem to many, the governing body is now hoping to set an example when it comes to reforms.
A brief reminder of Concacaf's summer so far. First its president, Jeffrey Webb, was arrested on corruption charges along with his vice-president Eduardo Li. Together with former Concacaf president Jack Warner, they were among 14 soccer officials and sports-marketing executives charged with paying or accepting more than $150m (£96m) in bribes and kickbacks over more than two decades related to the media and marketing rights for matches in Concacaf competitions.
The FBI raided Concacaf's Miami base, and its general-secretary Enrique Sanz was provisionally banned by Fifa's ethics committee.
Also indicted were Julio Rocha, a Fifa development officer from Nicaragua who had been inducted into Concacaf's Hall of Fame, and Aaron Davidson, the president of the sponsorship rights agency Traffic Sports USA - which worked with Concacaf.
Meanwhile, it was revealed that former Concacaf general-secretary Chuck Blazer had pleaded guilty to several charges related to corruption in 2013, including arranging and agreeing to accept bribes to influence voting for countries hoping to host the 1998 and 2010 World Cups.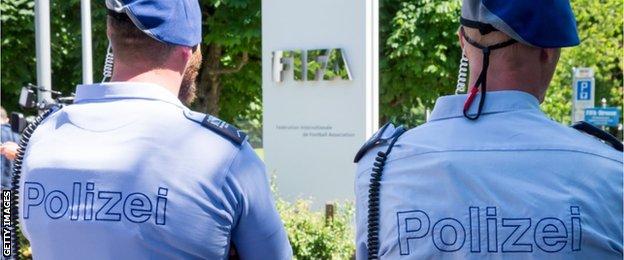 With the confederation's reputation lying in tatters, and some of its most senior officials languishing in Zurich jails or suspended, Concacaf turned to the heads of its three biggest member nations to form a 'special committee' - Justino Compean of Mexico, Sunil Gulati of the United States and Victor Montagliani of Canada.
Their task was to take control of day-to-day operations, co-operate with the investigating authorities in the USA and Switzerland, begin an internal investigation, and try to identify a way forward.
And they have now presented the reforms they want Concacaf to implement "to right its ship".
These include:
independent members on Concacaf's eight-member executive committee (Exco), not affiliated with any football-related activities of any member association

term limits on all members of the Exco, including the president

full publication of senior officials' salaries, which must also be approved by the full congress on an annual basis

full publication of Concacaf's annual financial statements and budget

a "pre-approved" vendor system for all contracts with Concacaf to prevent fraud

annual training to Exco members on duties and corporate governance

appointment of a chief compliance officer with responsibility for overseeing a new compliance programme

setting up a whistleblower hotline
Although this reform framework has been approved by Concacaf's executive committee, and some measures will be implemented immediately, others (like the introduction of independent Exco members) will require the consent of the full 41-member congress.
But according to Concacaf's special committee: "This framework attempts to address deficiencies in the governance and operations of Concacaf that have put its reputation, finances and mission at risk.
"It is important that Concacaf not just talk about reforms, but implement processes to ensure those reforms have impact and effect greater governance and transparency in order to position Concacaf as a leader among sports organizations in terms of breadth and strength of reforms."
For many, the notion that Concacaf may be in a position to provide leadership just weeks after the crisis began is laughable. After all, the confederation has had plenty of opportunities to reform itself in the past but the cronyism has continued.
Warner, for example, had faced corruption allegations since the 1980s. In 2011, he was accused of attempting to bribe Caribbean delegates with $40,000 (£25,700) each to vote for Fifa presidential candidate Mohamed bin Hammam. Having replaced Warner, Webb was portrayed as a reformer, a man who would clean up Concacaf. Instead, he now stands accused of continuing the corruption that appears to have become rampant.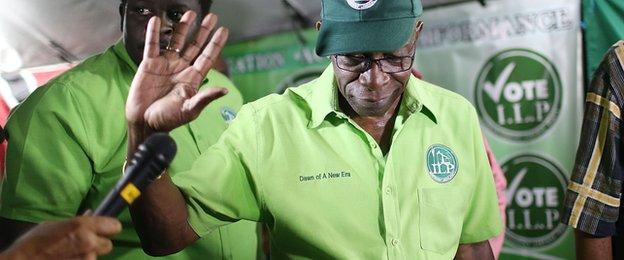 It will need time therefore, before Concacaf can convince the world of sport that it can truly be trusted to reform itself. Why - many will ask - has it taken until now to act? The reforming credentials of the Concacaf special committee will certainly be scrutinised given all three men have been involved in Concacaf politics for several years.
And it seems Concacaf had little choice but to clean up its act. There were also reports that the Bank of Nova Scotia warned that it would withhold funds from a major sponsorship deal unless the confederation changed its ways
However, after so many years of damaging allegations, this is at least a sign Concacaf realises something drastic is needed if faith is ever to be restored. One can only imagine just how more advanced the sport would now be in the Americas if some of those in power had spent the money from television and marketing contracts on properly developing the game, rather than allegedly lining their own pockets.
Concacaf, like other football organisations around the world, is desperately in need of new blood. If these measures achieve that, maybe they can work.
Meanwhile, in Zurich, outgoing Fifa president Sepp Blatter and his audit committee chief Domenico Scala continue to work on their own reform programme. Many critics believe the time has come for Fifa to be told what to do to by an external reform commission, headed up by an internationally respected figure like Kofi Annan.
It will be interesting to see whether Fifa takes note of Concacaf's action and follows suit as it also tries to retain control of its own destiny and repair its battered reputation.