Sierra Leone, Malawi and Ethiopia lose out on latest Fifa rankings
Last updated on .From the section Football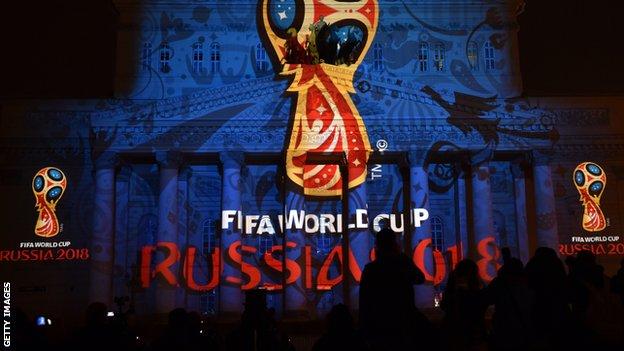 Sierra Leone, Malawi and Ethiopia are the big losers in July's Fifa world rankings.
All three dropped out of the top 27 on the continent, meaning they will not have byes into the second round of 2018 World Cup qualifying.
Instead Sudan, Benin and Libya will avoid having to play in the opening round of the campaign.
The draw for the qualifying for the World Cup in Russia will be held in St. Petersburg on 25 July.
With Zimbabwe having been disqualified from the World Cup it leaves 53 of the 54 member associations in the preliminary draw.
The lowest 26 ranked sides on the continent in the July rankings will play over two legs in October 2015.
The winners of those ties advance to round two where they will join the remaining 27 highest-ranked teams from the region and face off in another two-legged play off.
The winners of these games then move into Africa's final qualification round where five groups of four teams will meet both home and away.
The winner of each group will qualify for Russia 2018.
Algeria remain the top ranked side on the continent and have climbed two places to number 19 globally.
Nigeria dropped 14 spots and are now 10th in Africa and 57th overall, their lowest position since 1999.
The biggest drop anywhere in the world was 29 places by the Central African Republic, who fell to 170th on the rankings.
Swaziland's 2-1 win over visiting Guinea in a 2017 Africa Cup of Nations qualifier helped them leap 24 places to 138 globally and 40th in Africa.
Fifa rankings for July 2015 for Africa

1.Algeria

2.Ivory Coast

3.Ghana

4.Tunisia

5.Senegal

6.Cameroon

7.Congo

8.Cape Verde Islands

9.Egypt

10.Nigeria

11.Guinea

12.DR Congo

13.Mali

14.Equatorial Guinea

15.Gabon

16.South Africa

17.Zambia

18.Burkina Faso

19.Uganda

20.Rwanda

21.Togo

22.Morocco

23.Sudan

24.Angola

25.Mozambique

26.Benin

27.Libya

28.Niger

29.Ethiopia

30.Malawi

31.Sierra Leone

32.Zimbabwe (Disqualified from World Cup 2018)

33.Namibia

34.Kenya

35.Botswana

36.Madagascar

37.Mauritania

38.Burundi

39.Lesotho

40.Guinea-Bissau

41.Swaziland

42.Tanzania

43.Gambia

44.Liberia

45.Central African Republic

46.Chad

47.Mauritius

48.Seychelles

49.Comoros

50.Sao Tome e Principe

51.South Sudan

52.Eritrea

53.Somalia

54.Djibouti