French court ends Monaco tax agreement with French league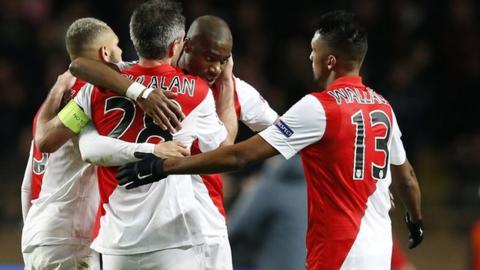 A court in France has abolished an agreement between Monaco and the French football league (FFF) that gave the club exemption from a 75% 'super tax'.
Monaco paid 50m euros to the FFF in 2014 in a bid to end calls for the club to relocate its offices to France from the principality, which is a tax haven.
Relocation would have seen Monaco pay the same tax as other clubs in Ligue 1.
France's highest administrative court now says the deal between the league and club is "irregular and illicit".
The Conseil d'Etat said it would allow the two parties four months to resolve the issue so as not to disrupt organisation of next season's competitions, with the ruling taking effect in October.
Thursday's announcement follows complaints from rival clubs - including the likes of Marseille and Paris St-Germain - who have been affected by the introduction of a law enforcing a 75% tax rate on individual annual incomes in France exceeding 1m euros, including those of footballers.
Monaco's exemption from that tax makes it an attractive proposition for players, who take home their full salaries.
Monaco have played in the French league for more than a century and have been champions seven times, most recently in 2000.